ProtectMe by Kidas
We know that keeping your child safe from online predators, scams, and cyberbullying when playing online video games is a parent's top priority.
Without the right software, it can be extremely difficult to monitor your child's online safety and to know who your child is interacting with on a daily basis.
With ProtectMe by Kidas, you receive real-time alerts and insights about your child's gaming activity allowing you to take action sooner against online bullying, potential scammers, and suspicious interactions with strangers.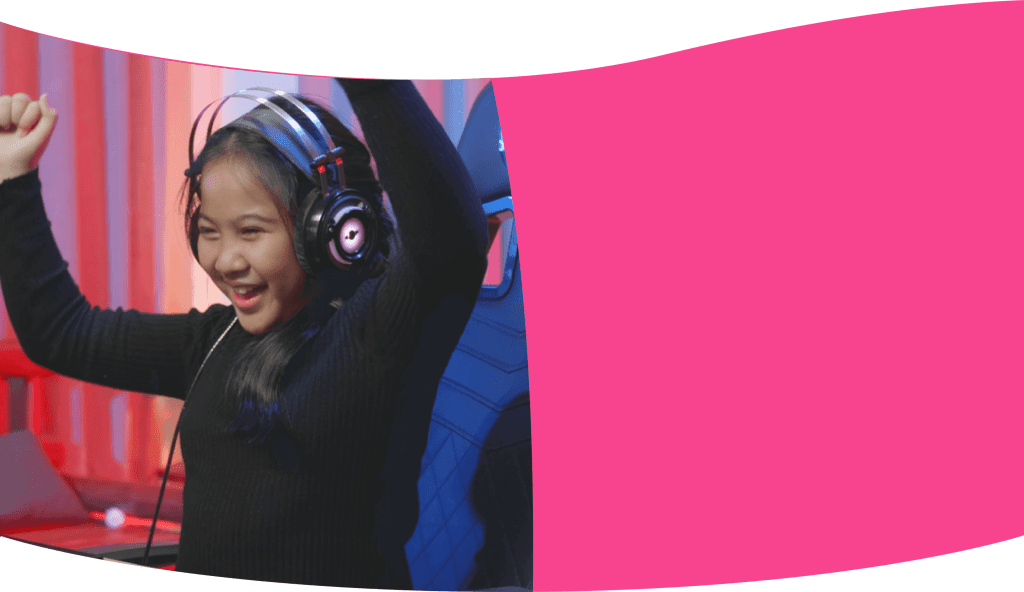 How it works
Built by leading cyberbullying researchers, privacy experts, and data security engineers,
ProtectMe screens gaming activity when you can't be there,
keeping your child and family one step further from online predatory behavior.
Download and install the software to your child's PC to get instantly connected and protected
Kidas scans all gaming- related communications in the background and sends alerts to your email if cyberbullying or online predators are detected
Each week you get a full report with your child's overall threat severity exposure score, a breakdown of all threats detected, and insights to what was played that week and for how long
Use ProtectMe to
monitor over 120 of the
most popular online
video games and apps.
Monitor your child's
online social gaming habits

without disrupting their fun
Stay Informed
Get weekly insights from ProtectMe about your child's gaming habits and alerts when threats such as cyberbullying, fraud, predatory behavior, and privacy violations are detected.
Respectful Safety Without Sacrificing Fun
Confidently support your child's love of gaming while respecting their space and without disrupting the game.
Kidas runs silently in the background, sharing only necessary information involving threats that were detected.
The ProtectMe Privacy Promise
The triple encrypted ProtectMe software is only activated during gameplay and complies with strict US privacy regulations to protect your family's privacy and device data.
Understand your Child's Online Social Gaming Habits with Ease
Learn more about their gaming habits, what they play, how much, and see how that changes over time.
Quick and Easy to Install
Simply download Kidas software to your child's PC and get instantly connected to our best-in-class technology
End-to-End Protection
Kidas will monitor and protect all of your child's in-game conversations
Automated Alerts
When Kidas detects potential threats, you will automatically receive an email notification
Respect for Child's Privacy
Kidas gives your child space by running silently in the background, sharing only necessary information and alerting parents as potential dangers arise
Military Grade Technology
Kidas technology is developed by former national security technology experts. The technology has been tested against thousands of scenarios to provide your children the best possible protection
Highest Regulatory Standards
Kidas complies with the strictest US privacy regulations, including COPPA and CCPA, and never shares data with third parties. Collected data is encrypted and analyzed on US-based servers
What does your subscription include?
24/7 in-game voice and text monitoring
Screen time analytics that provide insight to your child's gaming time
Alerts of any threat exposures on PC games such as:
Flaming
Hate Speech
Privacy Violations
Threatening
Sexual Content
Personalized recommendations written by Kidas experts on how to resolve dangerous situations when alerted about a threat
Peace of mind knowing that your child is protected from bullying, online predators, and harassment by the best-in-class technology and experts
Plans & Pricing
Choose your ProtectMe plan. Protect your child when they play PC games.
Best
Value
Annually
$60/year
$72/year
Get your first month free.
Then, $5/month billed annually.
Monthly
$6/month
Get your first month free.
Then, $6/month.
ProtectMe is loved and
trusted by parents
"As someone who is a father of a former suicide counselor, I had no idea that cyberbullying is that pervasive, I had to learn it from my daughter… I can't think of a parent who wouldn't want ProtectMe."

Jim Cramer, Host of Mad Money on CNBC
"I love that it's not only looking out for dangers, but also helping me get a better idea of the hours spent gaming and what times of day my kiddo is playing."

Heather, Mother of 3
"Like many kids his age, my son loves to play video games online. Knowing that the digital world has dangers of its own worries me. Keeping predators away from our son is always priority number one, and with Kidas' threat analysis of chat rooms and in-game text, I know that we have the best possible defense for our boy. "

Kelly, Mother of 2
"It frightened me that my usually bright kid gave away sensitive information so easily. I've learned that this is the kind of privacy violation that Kidas would have flagged in their weekly report."

Houston Moms
"Raising kids in a digital age has added more challenges to parenting, and keeping my kids safe online is a full time job in and of itself. In an ever changing digital landscape, I have no choice but to ensure I'm doing everything I can to keep my kids safe online. It's not a job I can do alone which is why I rely on Kidas."

Savvy Sassy Moms
"It's always difficult bringing up topics like cyberbullying at home. My son knows Kidas is installed and we use it as a conversation starter about bullying, what that is, and how he can be safer online."

Eric, Father of 2
"I trust my son to make the right choices, but with the world we live in anything can happen. Having Kidas was like having a digital partner to keep my son safe."

Ellen Marie, Mother of 2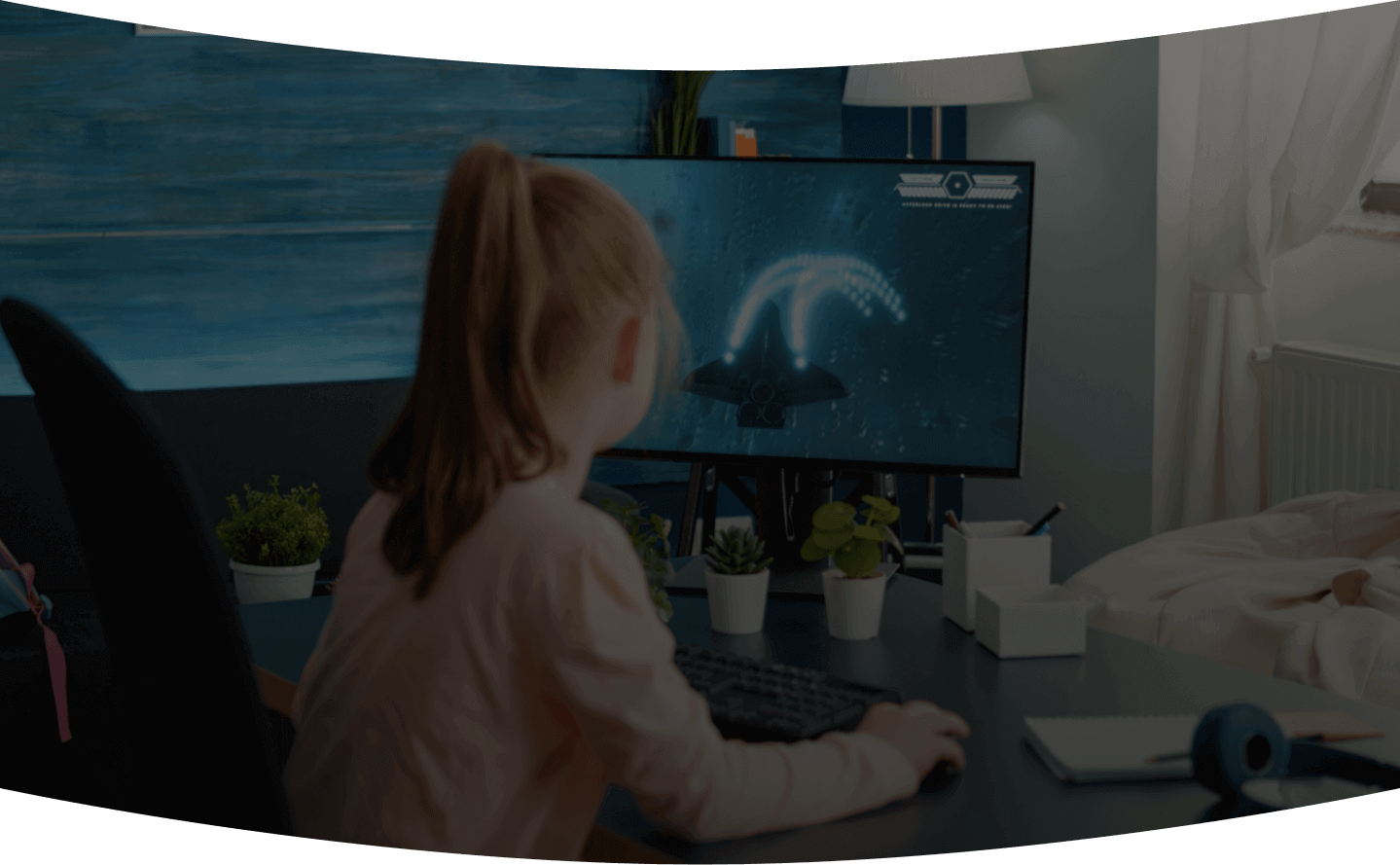 Subscribe to Our Newsletter & Get a Free Gaming Safety Guide!
Sign up today to get our free guide on how to stay safe while gaming and to stay up to date with all the latest gaming trends!