As featured in









What parents get with ProtectMe by Kidas
Monitor Video Game Chats
ProtectMe scans all of your child's in-game conversations in over 200 video games
Weekly Insights into Gaming Behavior
Learn more about what they play, how much, and see how that changes over time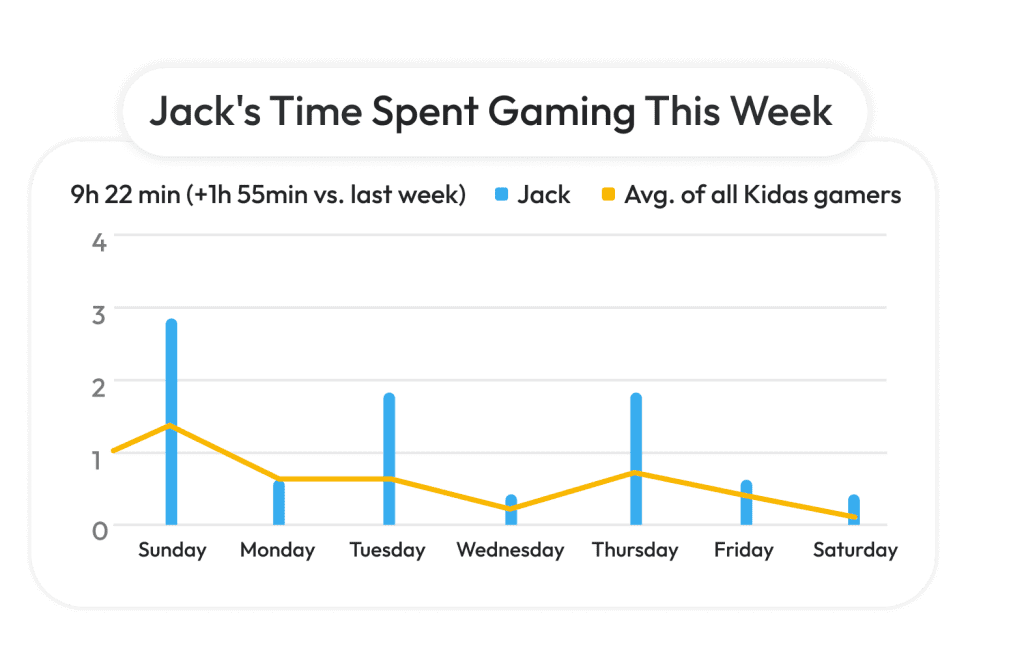 Real Time Alerts
Get SMS alerts about the most dangerous and immediate threats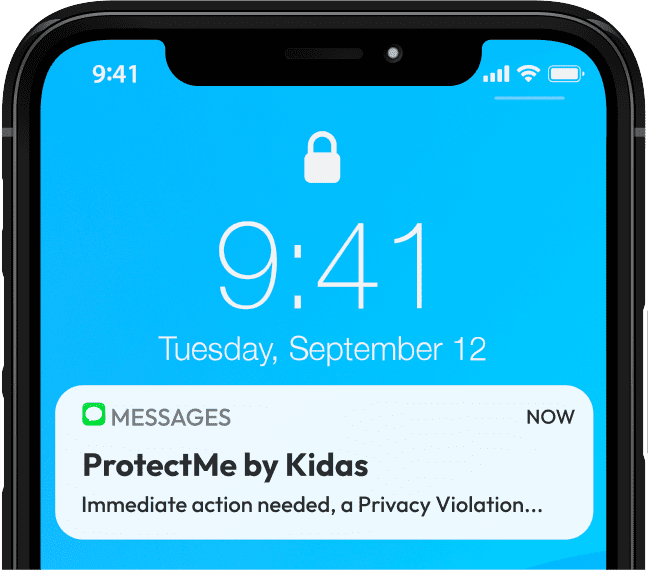 Expert Tips and Recommendations
Get expert recommendations on how to handle threat exposures

Monitor over 200 of the most popular games and gaming apps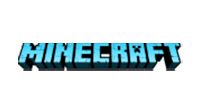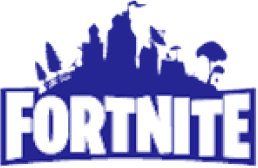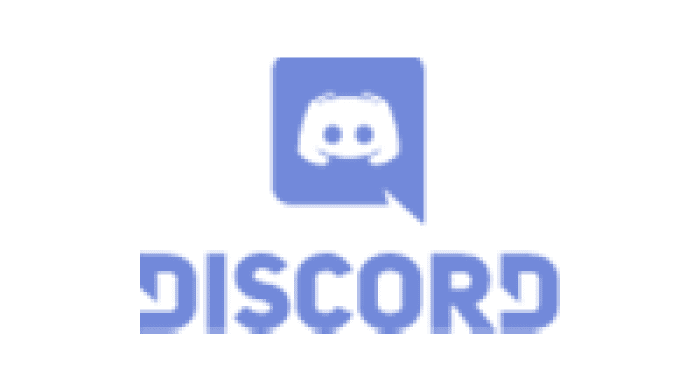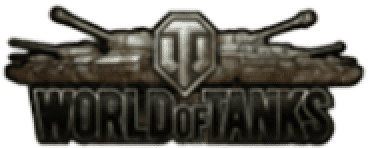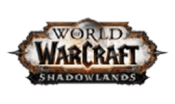 ProtectMe is loved and trusted by parents
We were alerted that our son shared our credit card details with someone while gaming. Without ProtectMe, we wouldn't have been able to stop the damage before it was too late.

Ben, Dad of 3
I love that it's not only looking out for dangers, but also helping me get a better idea of the hours spent gaming and what times of day my kiddo is playing.

Heather, @USJapanFam
Keeping predators away from our son is always priority #1 and with Kidas I know that we have the best defense for our boy.

Kelly, Mom of 2
I've learned that this is the kind of privacy violation that Kidas would have flagged in their weekly report.

Eric, Father of a 12 and 14 year old
I love ProtectMe! It's given me peace of mind to know that if anything alarming happens, I will be informed.

Tina, Mom of 2
As a busy mom of 2, ProtectMe has made it easy for me to stay on top of my child's online gaming activity.

Susan, Mom of 2
I love that ProtectMe covers so many different games, making it a versatile tool for keeping my child safe.

Chin, Mom of 2
ProtectMe's alerts have helped me address potential online dangers before they become real problems.

Sam, Dad of 3
How it works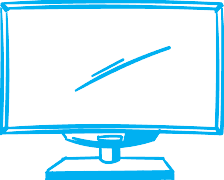 Download & Activate
Download and acivate the software onto your child's Windows computer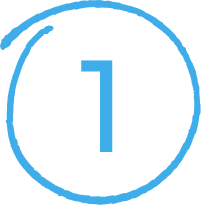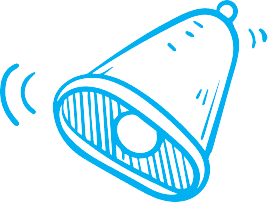 Receive Alerts
Get notified when danger is detected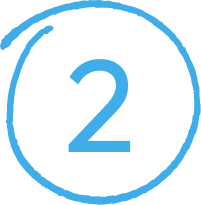 Weekly Reports
Get detailed insights on threat exposures and screen time, along with expert action plans to keep your child safe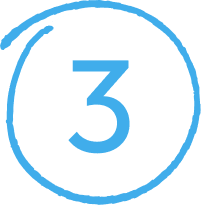 Trusted by experts

Sign up now to keep your child safe
Kidas
Creating your account
X
Effective Date: 11/07/2023
Click here to see previous versions
1.Acceptance of Terms
Kidas Inc. (referred to as "Kidas," "us," "our," or "we"), provides the http://Getkidas.com website (https://www.getkidas.com/ ) (the "Site"), the Kidas monitoring application, as well as the child virtual activity monitoring and parent alert service (the Site, monitoring application and service collectively referred to as the "Service"), subject to your compliance with the following Terms of Service ("Terms").
Kidas reserves the right to amend these Terms at our discretion and at any time. The provisions contained herein supersede all previous notices or statements regarding our Terms with respect to use of the Service. If we make material changes to these Terms, we will post the updated Terms of Service on the Site and update the new effective date. If you are a subscriber to the Service ("Account Holder"), Kidas will also provide notice of material changes to the Terms of Service to the email address you use to register for the Service. Your continued use of this Site and Service after notice of such amendments will constitute acknowledgement and acceptance of the amended Terms.
As used in these Terms, references to our "Affiliates" include our owners, licensees, assigns, subsidiaries, affiliated companies, officers, directors, suppliers, partners, sponsors, advertisers, and includes (without limitation) all parties involved in creating, producing, and/or delivering this Site and/or contents and the Service.
BY CLICKING TO ACCEPT THE TERMS WHEN THIS OPTION IS MADE AVAILABLE TO YOU, YOU ACCEPT AND AGREE TO BE BOUND AND ABIDE BY THESE TERMS AND OUR PRIVACY POLICY, AVAILABLE HERE, INCORPORATED HEREIN BY REFERENCE.
2.Description of the Service
As part of the Service, Kidas automatically reviews the online activity of the child or children you register under your account ("Registered Child" or "Registered Children"), including activity conducted through text messages, voice conversations and/or interactions with games or other applications (each a "Covered Application") on the child's gaming device. Kidas provides the Account Holder ("you" or "your") with email alerts flagging signals of cyberbullying, depression, online predators, and other potential dangerous activity that our proprietary artificial intelligence system ("AI System") detects through review of each Covered Application. The email alerts may also provide educational material to give you background information regarding the virtual content the AI System has detected your child has accessed in the monitoring period, including new Internet trends, slang, and abbreviations, amongst other topics. The Service currently supports English language interactions only.
We reserve the right in our sole and absolute discretion to make changes to how we operate and provide our Service, including adding new features, modifying existing features, or discontinuing existing features.
3.Account Registration
a) General. You must be 18 years or older in order to sign up for a subscription to the service ("Parent Account"). In order to register for a Parent Account account on our Site, you must provide Kidas with your name, email address and password ("Registration Data"). To complete set up of your account and access your personal account information page ("Account Portal") on the Site, you must set up a password of your choice. To review your Registration Data and make any updates, you must use the password and the email you used to register for the Service as your username to access your personal Account Portal.
1. Accuracy of Information. Accurate records enable Kidas to provide the Service to you. In order for the Service to function effectively, you must keep your Registration Data up to date and accurate. If you do not do this, the accuracy and effectiveness of the Service to you will be affected. You bear all risks associated with providing Kidas with inoperable or incorrect contact information.
2. Impersonating Another Account Holder. You agree you will not attempt to sign into another Kidas subscriber's Account Portal or gain access to another subscriber's information for any purpose.
b) Account Security. You agree and understand that you are responsible for maintaining the confidentiality of your password which, together with your username, allows you to access the Service. You also acknowledge that your account is personal to you and agree not to provide any other person with access to this Service or portions of it using your username, password, or other security information. Our employees will never ask you for your password. If you become aware of any unauthorized use of your Parent Account, you agree to notify Kidas immediately.
c) Parent or Legal Guardian. The Service is only to be used to monitor children under 18 years old. You may register only your own minor child or children to be monitored under your subscription to the Service. You hereby represent and warrant that you are the parent or legal guardian of the Registered Child(ren) and that each Registered Child is under 18 years old. You agree to uninstall the Kidas application from the computer of the Registered Child and terminate your subscription once the Registered Child turns 18 years old.
4. Subscription Plans, Payment, & Cancellation
a) Free Trial, Subscription Plans, & Payment. The Service is offered on a free, limited duration, trial basis ("Free Trial") or paid subscription basis ("Paid Subscription") only. At time of registration for a Free Trial, you will be asked to make a choice whether you would like to subscribe to the Service on a monthly billing cycle or yearly billing cycle, if you choose to continue with a Paid Subscription after the expiration of the trial period. You may cancel your Free Trial any time during the trial period. Shortly before you trial period ends, you will be offered to enter you payment information to convert your account to a paid subscription at the end of the free trial. If you choose the monthly subscription, a monthly subscription fee is charged each month, starting on either (1) the day your free trial expires or (2) the day you register for a Paid Subscription account, to the credit card or payment method registered with Kidas. If you choose the yearly subscription, a yearly subscription fee is charged, starting on either (1) the day your free trial expires or (2) the day you register for a paid subscription account to the credit card or payment method registered with Kidas. Monthly billing cycle subscriptions automatically renew every month, charging your card or payment method every 30 business days from the first day of the previous subscription billing cycle, unless you cancel the subscription at least 24 hours before the end of the current subscription cycle. Yearly billing cycle subscriptions automatically renew every year, charging your card or payment method every 365 business days from the first day of the previous subscription billing cycle, unless you cancel the subscription at least 24 hours before the end of the current subscription cycle.
b) Cancellation. To cancel your subscription email [email protected] to cancel. Upon cancellation of the subscription and uninstallation of the gaming application, the Service will terminate at the end of the current billing cycle and Kidas will cease any further monitoring of all Covered Applications associated with your Registered Child(ren). Even if you cancel your subscription before a billing cycle is complete, Kidas will not provide a refund.
5. Privacy & Security
a) Scope of Children's Information Collected
1) Generally. During your registration for a Parent Account, Kidas will collect the name, date of birth, gender, and address of each Registered Child and parent associated with your Parent Account. In connection with providing the Service to you thereafter, Kidas's AI System will monitor and process all communications to and from the Registered Child on all Covered Applications. Kidas also collects certain technical information from the Registered Child's computer, including IP address, MAC address, and specific device information.
2) Consent.You expressly consent to Kidas's collection, monitoring, review, and caching of any information obtained by the AI System from or related to a Registered Child's use of a Covered Application, including all communications to and from such Covered Application.
3) Termination of Information Collection. You may terminate Kidas's ability to access, collect, monitor, review and cache new information from any Covered Application by terminating your subscription through your Account Portal and uninstalling the Kidas application from each Registered Child's device.
4) Questions on Information Collected & Policies. Questions about Kidas's policies or use of information from children under the age of 13 can be directed to Kidas at [email protected].
b) Reporting Policies
Health, Welfare, and/or Safety Concerns. We provide alerts to you regarding your Registered Child's online activities. If our alerts cause you to suspect or determine a threat to the health, welfare, or safety of any individual or entity, you should contact law enforcement or other governmental agencies to make a report. If we identify information that in our sole discretion indicates health, welfare, or safety concerns for an individual or entity, we have the right, but not the obligation, to make reports to law enforcement or other appropriate governmental agencies, and you consent to our authority to do so. The foregoing consent is a condition to your use of the Service.
6. Kidas Intellectual Property
a) By accepting these Terms, you agree that all content presented to you and generated for you on this Site and through the Service is protected by any and all intellectual property and/or other proprietary rights available within the United States, and is the sole property of Kidas or its Affiliates. Reports generated by Kidas for you within the Service may also contain some licensed third party copyrighted material. You may use the reports for your own personal non-commercial use only, and you may not reproduce or display or distribute any of the Site or content generated through the Service without first obtaining prior written consent from Kidas and any third party content provider.
b) All custom graphics, icons, logos and service names used in conjunction with the Service are registered or unregistered trademarks or service marks of Kidas or its Affiliates. All other trademarks or service marks on the Site are the property of their respective owners. Nothing in these Terms grants you any right or license to use any third party trademark or any of Kidas's trademarks, service marks, logos, and/or the company names of Kidas or its Affiliates.
7. Violation of Terms
a) Suspension or Termination of Account. We may suspend or terminate any subscriber account at any time, with or without cause. If we terminate your account without cause and you are a paid subscriber, we will refund a prorated amount of your monthly subscription fee if you are a monthly billing cycle subscriber or a prorated amount of your yearly subscription fee if you are a yearly billing cycle subscriber. We will not refund your subscription fee for suspension or termination of your subscriber account for cause.
b) Scope of Cause. Cause for suspension or termination of your subscriber account includes, but is not limited to, actions such as intentional provision of inaccurate Registration Data, attempt to sign in to another subscriber's Account Portal or access another subscriber's information for any purpose, attempt to register a child of whom you are not a parent or legal guardian, failure to pay subscription fees, use of Kidas's intellectual property without a license or our permission, and any other action we deem in our sole discretion is a violation of these Terms.
8. Text Messages
By consenting to Kidas' SMS marketing in the checkout and initializing a purchase or subscribing via our subscription tools, you agree to receive recurring text notifications (installation reminders, report and alert notifications, etc.), text marketing offers, and transactional texts, including requests for reviews from us, even if your mobile number is registered on any state or federal do-not-call list. Message frequency varies. Consent is not a condition of purchase.
If you wish to unsubscribe from receiving text marketing messages and notifications, reply with STOP to any mobile message sent from us or use the unsubscribe link we provided you within any of our messages. You understand and agree that alternative methods of opting out, such as using alternative words or requests, will not be considered a reasonable means of opting out. We do not charge for the service, but you are responsible for all charges and fees associated with text messaging imposed by your wireless provider. Message and data rates may apply.
For any questions, please text HELP to the number you received the messages from. You can also contact us at [email protected] for more information.
We have the right to modify any telephone number or short code we use to operate the service at any time. You will be notified on such occasions. You agree that any messages you send to a telephone number or short code we have changed, including any STOP or HELP requests, may not be received, and we will not be liable for honoring requests made in such messages.
To the extent permitted by applicable law, you agree that we will not be liable for failed, delayed, or misdirected delivery of any information sent through the service, any errors in such information, and/or any action you may or may not take in reliance on the information or Service.
Your right to privacy is important to us. You can see our Privacy Policy to determine how we collect and use your personal information.
9. Disclaimers
a) Warranties & Guarantees: YOU EXPRESSLY ACKNOWLEDGE AND AGREE THAT:
1) THE SERVICE IS PROVIDED "AS IS," WITHOUT WARRANTY OF ANY KIND, EITHER EXPRESS OR IMPLIED, INCLUDING, WITHOUT LIMITATION, (i) ANY WARRANTY FOR INFORMATION, DATA, DATA PROCESSING SERVICES, OR UNINTERRUPTED ACCESS, (ii) ANY WARRANTY CONCERNING THE AVAILABILITY, ACCURACY, COMPLETENESS, USEFULNESS, OR CONTENT OF INFORMATION, AND (iii) ANY WARRANTY OF TITLE, NON-INFRINGEMENT, MERCHANTABILITY OR FITNESS FOR A PARTICULAR PURPOSE;
2) KIDAS DOES NOT WARRANT THAT THE SERVICE WILL BE TIMELY, SECURE, UNINTERRUPTED OR ERROR-FREE, OR THAT DEFECTS WILL BE CORRECTED;
3) KIDAS MAKES NO WARRANTY THAT THE SERVICE WILL MEET ANY OF YOUR EXPECTATIONS OR REQUIREMENTS; OR THAT USE OF THE SERVICE WILL PROTECT ANY CHILD(REN) FROM HARM;
4) KIDAS MAKES NO WARRANTY AS TO THE ACCURACY OF THE INFORMATION CONVEYED, INCLUDING NAME OR IDENTITY OF A SOURCE OF POTENTIAL HARASSMENT OR PHYSICAL HARM TO A REGISTERED CHILD;
5) ANY INFORMATION OBTAINED THROUGH USE OF THE SERVICE IS DELIVERED TO YOU FOR YOUR USE AT YOUR OWN DISCRETION AND RISK, AND YOU WILL BE SOLELY RESPONSIBLE FOR ANY DAMAGE THAT RESULTS FROM KIDAS'S PROVISION OF OR FAILURE TO PROVIDE ANY SUCH INFORMATION;
6) NO ADVICE, RESULTS OR INFORMATION OR MATERIALS, WHETHER ORAL OR WRITTEN, OBTAINED BY YOU THROUGH THE SERVICE SHALL CREATE ANY WARRANTY NOT EXPRESSLY MADE HEREIN;
7) THE KIDAS SERVICE DOES NOT PROVIDE LEGAL OR MEDICAL ADVICE AS PART OF THE SERVICE, AND DOES NOT SUBSTITUTE FOR FAMILY OR PSYCHOLOGICAL OR PSYCHIATRIC COUNSELLING; AND
8) IF YOU ARE DISSATISFIED WITH THE SERVICE, YOUR SOLE REMEDY IS TO DISCONTINUE USING THE SERVICE.
b) Reliance on Educational Material:
The educational material shared on or through the Service is made available solely for general information purposes. We do not warrant the accuracy, completeness, or usefulness of this information. Any reliance you place on such information is strictly at your own risk. We disclaim all liability and responsibility arising from any reliance placed on such materials by you or any other visitor to the Site or user of the Service, or by anyone who may be informed of any of its contents.
This Service may share content provided by or through third parties, including materials provided by third-party educational organizations, syndicators, aggregators, and/or reporting services. All statements and/or opinions expressed in these materials, and all articles and responses to questions and other content, other than the content provided by Kidas, are solely the opinions and the responsibility of the person or entity providing those materials. These materials do not necessarily reflect the opinion of Kidas. We are not responsible, or liable to you or any third party, for the content or accuracy of any materials provided by any third parties.
9. Limitations on Liability
Limitations on Liability. IN NO EVENT SHALL KIDAS, ITS AFFILIATES OR ANY OF THEIR RESPECTIVE DIRECTORS, OFFICERS, EMPLOYEES, AGENTS, OR CONTENT OR SERVICE PROVIDERS BE LIABLE FOR ANY INDIRECT, SPECIAL, INCIDENTAL, CONSEQUENTIAL, EXEMPLARY OR PUNITIVE DAMAGES ARISING FROM OR DIRECTLY OR INDIRECTLY RELATED TO THE USE OF, OR THE INABILITY TO USE, THE SERVICE, OR ANY OF THE CONTENT, MATERIALS OR FUNCTIONS RELATED THERETO, INCLUDING, WITHOUT LIMITATION, LOSS OF REVENUE, OR ANTICIPATED PROFITS, OR LOST BUSINESS, DATA OR SALES, OR COST OF SUBSTITUTE SERVICES, EVEN IF KIDAS OR ITS REPRESENTATIVE OR SUCH INDIVIDUAL HAS BEEN ADVISED OF THE POSSIBILITY OF SUCH DAMAGES. SOME JURISDICTIONS DO NOT ALLOW THE LIMITATION OR EXCLUSION OF LIABILITY SO SOME OF THE ABOVE LIMITATIONS MAY NOT APPLY TO YOU. IN NO EVENT SHALL THE TOTAL LIABILITY OF KIDAS TO YOU FOR ANY AND ALL DAMAGES, LOSSES, AND CAUSES OF ACTION (WHETHER IN CONTRACT OR TORT, INCLUDING, BUT NOT LIMITED TO, NEGLIGENCE OR OTHERWISE) ARISING FROM YOUR USE OF THE SERVICE EXCEED, IN THE AGGREGATE, ANY SUBSCRIPTION FEES PAID BY YOU TO KIDAS DURING THE TWELVE (12) MONTHS PRECEDING ANY SUCH CLAIM.
10. Indemnity
You shall defend, indemnify and hold Kidas, its directors, officers, employees, agents and Affiliates harmless from and against any and all claims, liabilities, damages, costs, and expenses (including reasonable attorneys' fees) in any way arising from, related to or in connection with (i) your use or misuse of the Service, (ii) your violation of these Terms, (iii) your violation of any laws or regulations, (iv) any misrepresentations made by you, or (v) a breach of any representations and warranties you have made to us.
11. Arbitration & Class Actions
a) Arbitration.
Agreement to Arbitrate. In the interest of resolving disputes between you and Kidas in the most expedient and cost-effective manner, you and Kidas agree that every dispute arising in connection with the Agreement will be resolved by binding arbitration. You further agree that the Federal Arbitration Act ("FAA") governs the interpretation and enforcement of this arbitration provision. Arbitration uses a neutral arbitrator instead of a judge or jury, may allow for more limited discovery than in court, and can be subject to very limited review by courts. Arbitrators can award the same damages and relief that a court can award. This agreement to arbitrate disputes includes all claims arising out of or relating to any aspect of the Terms, whether based in contract, tort, statute, fraud, misrepresentation, or any other legal theory, and regardless of whether a claim arises during or after the termination of the Terms. The arbitrator also has exclusive authority to resolve any dispute relating to the interpretation, applicability, or enforceability of this binding arbitration agreement.
YOU UNDERSTAND AND AGREE THAT BY ENTERING INTO THE AGREEMENT, YOU AND KIDAS ARE EACH WAIVING THE RIGHT TO A TRIAL BY JURY OR TO PARTICIPATE IN A CLASS ACTION.
b) Class Actions. YOU AGREE TO ARBITRATE SOLELY ON AN INDIVIDUAL BASIS, AND THAT THIS AGREEMENT DOES NOT PERMIT CLASS ARBITRATION OR ANY CLAIMS BROUGHT AS A PLAINTIFF OR CLASS MEMBER IN ANY CLASS OR REPRESENTATIVE ARBITRATION PROCEEDING. THE ARBITRAL TRIBUNAL MAY NOT CONSOLIDATE MORE THAN ONE PERSON'S CLAIMS, AND MAY NOT OTHERWISE PRESIDE OVER ANY FORM OF A REPRESENTATIVE OR CLASS PROCEEDING.
c) Limitation on Time to File Claims: ANY CAUSE OF ACTION OR CLAIM YOU MAY HAVE ARISING OUT OF OR RELATING TO THESE TERMS OF USE OR THE WEBSITE MUST BE COMMENCED WITHIN ONE (1) YEAR AFTER THE CAUSE OF ACTION ACCRUES; OTHERWISE, SUCH CAUSE OF ACTION OR CLAIM IS PERMANENTLY BARRED.
12. Miscellaneous
1) Territorial Restrictions. We control and operate our Service from the United States and we make no representations or warranties that the information or services provided through our Service are appropriate for access or use in other jurisdictions. You are not permitted to access or use our Service in any jurisdiction or country if it would be contrary to the law or regulation of that jurisdiction or if it would subject us to the laws of, or any registration requirement with, such jurisdiction. We reserve the right to limit the availability of our Service to any person, geographic area, or jurisdiction, at any time and in our sole and absolute discretion.
2) Compliance with Law. You agree to comply with all applicable laws, rules and regulations in connection with your use of the Service. Without limiting the generality of the foregoing, you agree to comply with all applicable laws regarding the transmission of technical data exported from the United States or the country in which you reside.
3) Governing Law & Jurisdiction. All matters relating to the Service and these Terms, and any dispute or claim arising therefrom or related thereto (in each case, including non-contractual disputes or claims), shall be governed by and construed in accordance with the internal laws of the Commonwealth of Pennsylvania without giving effect to any choice or conflict of law provision or rule whether of the Commonwealth of Pennsylvania or any other jurisdiction.
4) Entire Agreement. The Terms and our Privacy Policy constitute the entire agreement between you and Kidas and govern your use of the Site and the Service (as the case may be), superseding any prior agreements between you and Kidas.
5) Limitation of Relationship. You agree that no joint venture, partnership, employment, or agency relationship exists between Kidas and you as a result of these Terms or your use of the Service.
6) Severability and Waiver. The failure of Kidas to exercise or enforce any right or provision of the Terms shall not constitute a waiver of such right or provision. If any provision of the Terms is held to be invalid or unenforceable, such invalidity or unenforceability shall not in any manner affect or render invalid or unenforceable the remaining provisions of the Terms, and the application of that provision shall be enforced to the extent permitted by law.
7) Assignment. You may not assign the Terms or any of your rights or obligations under the Terms without Kidas's express written consent.
8) Successors, Assigns, Licensees. The Terms inure to the benefit of Kidas's successors, assigns and licensees.
9) Section Titles. The section titles in the Terms are for convenience only and have no legal or contractual effect.
13. Notices.
Kidas may notify you via either email or regular mail. Any inquiries you may have concerning these Terms, or to provide any notice to Kidas hereunder, should be directed to: Kidas 701 E Cathedral Rd Ste 45 PMB 322 Philadelphia, PA 19128 with a copy to [email protected].
X
Effective Date: 11/07//2023
Click here to see previous versions
Kidas Inc. (referred to as "Kidas," "us," "our," or "we"), provides this Privacy Policy ("Privacy Policy") that applies to use of the http://Getkidas.com website (https://www.getkidas.com/ ) (the "Site"), the Kidas gaming monitoring application, as well as the child virtual activity monitoring and parent alert service (the Site, gaming monitoring application, and service collectively referred to as the "Service"). The Privacy Policy should be read in conjunction with and is incorporated into, the Kidas Terms of Service ("Terms") which is available here. By using the Service (which makes you an "Account Holder(s)") to monitor the online activity of the child or children you register under your account ("Registered Child" or "Registered Children") or accessing the Website (which makes you a "Visitor(s)"), you as an Account Holder or Visitor, agree to be subject to the terms of this Privacy Policy.
1. Changes to the Privacy Policy
Kidas reserves the right to amend this Privacy Policy. If we make material changes to this Privacy Policy, we will post the updated Privacy Policy on the Website and update the Privacy Policy's effective date at the top of the new version. If you subscribe to the Service, Kidas will also provide notice of material changes to the Privacy Policy and Terms to the email address you use to register for the Service. YOUR CONTINUED USE OF OUR WEBSITE FOLLOWING THE POSTING OF CHANGES CONSTITUTES YOUR ACCEPTANCE OF SUCH CHANGES.​
2. Information We Collect and the Sources
The Service collects information that identifies, relates to, describes, references, is capable of being associated with, or could reasonably be linked, directly or indirectly, with a particular Account Holder, Registered Child, or device ("Personal Information"). In particular, the Service collects the following categories of Personal Information from users of its Service:​

Registration Data. During the registration for the Service, Kidas will collect the following Personal Information on the Account Holder ("Registration Data"): name, email address, phone number (optional) and password. This information will be collected via a webform completed and submitted by the Account Holder. This information but the phone number is obligatory and if not provided, an account cannot be created.​
Activation Data. After completing you free trial, Kidas will collect the following Personal Information on the Account Holder ("Activation Data"): credit card information, billing address and zip code. This information will be collected via a webform completed and submitted by the Account Holder. This information is obligatory and if not provided, an account cannot be activated after the initial free trial period.
User Account Data. Subsequent to registration and during account set-up, Kidas will collect the following information on the child(ren) registered for the Service ("User Account Data"): name, email, date of birth, and relevant games passwords. This information will be collected via a form completed and submitted by the Account Holder. This information is obligatory and if not provided, an account cannot be created.
Covered Application Data. During registration, Kidas will collect data from the devices and the applications accessed by Registered Children ("Covered Applications") listed here. The data collected may include personal data relating to you, third parties, or your Covered Applications. The Covered Applications includes the following ("Covered Application Data"): websites and applications accessed; contacts, connections, IP address, text messages, voice communication, events within games, and all other communications posted and received on the monitored gaming device. In accordance with applicable privacy law, to the extent that it applies to the Services, you are the Data Controller of this User Data and you appoint us as a Data Processor of such User Data for the purpose of providing our Services. User Data is not our property or under our control and is only monitored by us for purposes of providing the Services. As Data Controller, you warrant that you have the appropriate authority to collect and process the User Data and you agree to process and use the User Data in accordance with this Privacy Policy, the applicable Terms of Service and applicable law. You will not submit to the Services any personal data relating to any individual that has not authorized such processing.
Browsing. Kidas automatically collects information when you visit the Website including your device's IP address, browser and operating system, and statistics about how you use the Website. If you connect to our Website using a mobile device, we may also collect information about your device including the operating system and browser used and a unique device identification number.
Cookies. Kidas uses cookies and similar technology to collect aggregate (non-personal) information about Website usage by all of our Visitors and to help us remember you and your preferences when you revisit the Website. These cookies may stay on your browser into the future until they expire or you delete them. These cookies usually are erased when you close your browser window. Further general information about cookies and how they work is available at http://www.allaboutcookies.org .
Third-Party Cookies. Kidas allows Google Analytics and other similar services to place cookies through the Website to provide us with better insights into the use of the Website or Visitor demographics. For instance, Google Analytics utilizes cookies throughout our Website to collect aggregated information about Visitors to our Website to assist us in our analysis to provide better services to you.
Phone number for SMS. We value your privacy and the information you consent to share in relation to our SMS marketing service. We use this information to send you text notifications (for installation reminders, reports, alert notifications), text marketing offers, and transactional texts, including requests for reviews from us. Opt-in data and consent for text messaging will not be shared with any third parties except for messaging partners, for the purpose of enabling and operating our text messaging program.
3. Use of Information We Collect
Kidas may use or disclose the Personal Information it collects for one or more of the following purposes:​

Registration and Service Communications. Kidas will use the Registration Data you provide to create, maintain, customize, and secure your account with us, permit your use of our Service, and to communicate with you directly. This includes to provide customer service, send notifications, reports, newsletters, or communications in general, about the Services including to investigate and address your concerns and monitor and improve our responses, offers or promotions offered by us.​
Commercial Communications. By submitting your Registration Data to us, you expressly consent to receive electronic commercial communications regarding the subject matter of the Service, and other services including alerts, notices, newsletters, offers and promotions. If you do not wish to receive such information from us, you can expressly opt out by sending an email to

[email protected]

.​
Reports and Notifications. Kidas will send the Account Holder(s) notification emails, texts, and other reports containing certain portions of Covered Application Data collected by the Service.​
Data Processing. Kidas will collect and process both User Account Data and Covered Applications Data via proprietary algorithms and software. During Data Processing, Kidas will take reasonably appropriate steps to maintain the accuracy of all data collected. Any combination of personally identifiable information with non-personally identifiable information during Data Processing will be treated as personally identifiable information.​
Compliance with Law Enforcement. Kidas may reveal your Personal Information to comply with the law, applicable regulations, governmental and quasi-governmental requests, court orders or subpoenas (provided that Kidas will notify you of any such communication of your Personal Information to the extent legally permissible), to enforce the Terms or other agreements, or to protect our rights, property or safety or the rights, property or safety of our users or others.
Analytics and Data. Kidas will store and process the Personal Information we collect from you for the purpose of analyzing and improving the Service. Kidas' use of this data is restricted to internal use only and is limited to the purposes of testing, research, analysis, and improvements to the effectiveness of the Service.​
Analytics and Data. Kidas will store and process the Personal Information we collect from you for the purpose of analyzing and improving the Service. Kidas' use of this data is restricted to internal use and Kidas' subcontractors only and is limited to the purposes of testing, research, analysis, and improvements to the effectiveness of the Service.​
Digital Security. Kidas may use the Personal Information it collects to help maintain the safety, security, and integrity of our Website, products and services, databases and other technology assets, and business.​
Identity verification. With compliance with the children online protection act, Kidas will use parents' name, address, phone number and email address data to verify the parent's identity 
Kidas will not collect additional categories of Personal Information or use the Personal Information we collect for materially different, unrelated, or incompatible purposes without providing you notice.
4. Partnerships with Thirds Parties or Outside Vendors Requiring Information Disclosures
Kidas does not sell your data to third parties or outside vendors and we treat your data with strict confidentiality in accordance with applicable law. For the purposes of performing functions on your behalf or in accordance with this Privacy Policy and the Terms, Kidas may disclose portions of your Personal Information to a third party or outside vendor.
Kidas shares your Personal Information with the following third parties:
Data Hosting and Information Systems: Amazon, Inc.
Electronic Communications: Google, Inc.
Sending of Commercial Emails: SendGrid, Inc.
Third-Party Data Security Services and Audits: Sentry Data Systems, Inc.
Data Hosting and Information Systems: Splunk Inc.
Identity Verification: Plaid inc 
The companies we share information with may use their own unique identifiers, and their use of the collected information is within their own discretion. We encourage you to review their privacy policies.
This Policy will be updated should Kidas engage with a new third party in order to support our ability to provide the Service. Please refer back to this policy periodically.
5. Warranties
YOU, AS THE PARTY RESPONSIBLE FOR PERSONAL INFORMATION THAT WE COLLECT AND PROCESS FOR THE PROVISION OF THE SERVICE, REPRESENT AND WARRANT TO US THAT:

YOU COMPLY WITH ALL APPLICABLE LAWS WITH RESPECT TO THE MONITORING AND CONTROL OF DEVICES AND APPLICATIONS USED BY YOU OR YOUR COVERED ACCOUNTS; AND
YOU HAVE ALL LEGALLY REQUIRED INFORMED CONSENTS FROM ALL DATA SUBJECT, ACCOUNT HOLDER(S), AND REGISTERED CHILD(REN) WHOSE DATA ARE SUBMITTED TO US IN THE COURSE OF THE PROVISION OF THE SERVICE OR COLLECTED AND TRANSMITTED TO US BY THE SERVICES.
6. Indemnity
You shall defend, indemnify and hold Kidas harmless from all claims, damages, costs, and expenses (including reasonable attorneys' fees) relating to or arising out of your use of our Service, including but not limited to the collecting processing, storing, or sharing of Personal Information and other third party personal information submitted to the Service during the course of your use and our provision of the Service.
​7. Your Rights and Choices For Data Deletion and Access
Kidas Account Holders and Visitors may exercise specific rights regarding requests for deleting and accessing Personal Information. This section describes the rights and explains how to exercise those rights.​​
You may request that Kidas delete any of your Personal Information that we collect from you and retain, subject to certain exceptions. Once we receive and confirm your verifiable consumer request for deletion, we will delete Personal Information from our records, unless an exception applies.
We may deny your deletion request if retaining the information is necessary for us or our service provider(s) to:
1.Complete the transaction for which we collected the Personal Information, provide a good or service that you requested, take actions reasonably anticipated within the context of our ongoing business relationship with you, or otherwise perform our contract with you.
2.Detect security incidents, protect against malicious, deceptive, fraudulent, or illegal activity, or prosecute those responsible for such activities.
3.Debug products to identify and repair errors that impair existing intended functionality.
4.Exercise free speech, ensure the right of another consumer to exercise their free speech rights, or exercise another right provided for by law.
5.Comply with the California Electronic Communications Privacy Act (Cal. Penal Code § 1546 et. seq.).
6.Enable solely internal uses that are reasonably aligned with consumer expectations based on your relationship with us.
7.Comply with a legal obligation.
Access to Specific Information
Kidas firmly believes that children should retain a level of privacy in their internet use. We strongly encourage parents and guardians to have an on-going dialog with their children regarding safe and appropriate internet use. However, you have the right to request that Kidas disclose certain information to you about our collection and use of the Registered Child(ren)'s Personal Information over the past twelve months. Once Kidas receives and confirms your verifiable consumer request, we will disclose to you:
1.The categories of Personal Information we collected from the Registered Child(ren).
2. The categories of sources for the Personal Information we collected from the Registered Child(ren).
3. Our business or commercial purpose for collecting that Personal Information.
4. The categories of third parties with whom we shared that Personal Information.
5. The specific pieces of Personal Information we collected from the Registered Child(ren).
6. If we disclosed the Registered Child(ren)'s Personal Information for a business purpose, a list of what we disclosed, identifying the Personal Information categories that each category of recipient obtained.
Exercising Access, and Deletion Rights
To exercise the access, data portability, and deletion rights described above, please submit a verifiable consumer request to us by either:
1.Visiting getkidas.com and accessing the Contact Us webform submission located in the footer.
2.Sending an Email to [email protected]
Only you, or someone legally authorized to act on your behalf, may make a verifiable consumer request related to your Personal Information. You may also make a verifiable consumer request on behalf of the Registered Child(ren).
You may only make a verifiable consumer request for access twice within a twelve-month period. The verifiable consumer request must:

1.Provide sufficient information that allows us to reasonably verify you are the person about whom we collected Personal Information or an authorized representative.
2. Describe your request with sufficient detail that allows us to properly understand, evaluate, and respond to it.
We cannot respond to your request or provide you with Personal Information if we cannot verify your identity or authority to make the request and confirm that the Personal Information relates to you.
Making a verifiable consumer request does not require you to create an account with us, but when we receive your request in another way, we will have to confirm that it is you making the request through a verification process.
We will only use Personal Information provided in a verifiable consumer request to verify the requestor's identity or authority to make the request.
Response Timing and Format
We endeavor to respond to a verifiable consumer request within forty-five (45) days of its receipt. If we require more time up to ninety (90) days, we will inform you of the reason and extension period in writing.
If you have an account with us, we will respond electronically to the email of record for that count. If you do not have an account with us, we will deliver our written response electronically.
Any disclosures we provide will only cover the twelve-month period preceding the verifiable consumer request's receipt. The response we provide will also explain the reasons we cannot comply with a request, if applicable. For data access requests, we will select a format to provide your Personal Information that is readily useable and should allow you to transmit the information from one entity to another entity without hindrance, specifically Kidas will send you a CSV file that includes all Personal Information stored by the Service at the time your request.
We do not charge a fee to process or respond to your verifiable consumer request unless it is excessive, repetitive, or manifestly unfounded. If we determine that the request warrants a fee, we will tell you why we made that decision and provide you with a cost estimate before completing your request.
We will not discriminate against you for exercising any of your rights. Unless permitted by federal and state law, we will not:

1. Deny you goods or services.
2. Charge you different prices or rates for goods or services, including through granting discounts or other benefits, or imposing penalties.
3. Provide you a different level or quality of goods or services.
4. Suggest that you may receive a different price or rate for goods or services or a different level or quality of goods or services.
8. Links to Other Sites
Kidas may permit others to link to this Site or to post a link to their site on ours. Kidas does not endorse these sites and is not responsible for other sites or their privacy practices. Please read their privacy policies before submitting information.​
9. Contact Information
If you have any questions or comments about this notice, the ways in which Kidas collects and uses your information described in this Privacy Policy, your choices and rights regarding such use, please do not hesitate to contact us at:
Website: Visiting getkidas.com and accessing the Contact Us webform submission located in the footer.
Email: [email protected]
​

​
#1 Security Software for Windows Computer Games
24/7 Threat Monitoring
Real-Time SMS alert
Comprehensive Weekly Reports
Subscribe to Our Newsletter & Get a Free Gaming Safety Guide!
Keep your kids safe and stay up to date on the latest gaming trends!