Get a weekly safety summary report from ProtectMe and stay informed on your child's interactions during online gaming
Get a full week's summary of alerts, analytics, and
recommendations directly to your inbox
How it works
Built by leading cyberbullying researchers, privacy experts, and data security engineers,
ProtectMe screens gaming activity when you can't be there,
keeping your child and family one step further from online predatory behavior.
Download and Install the software to your child's PC to get instantly connected and protected.
Our advanced technology will analyze all gaming-related communications and alert you if cyberbullying or online predators are detected
Each week you'll get a full report with your child's overall threat severity exposure score, a break down of all threats detected, and gaming time insights
Getting started is easy with our installation guide. Start protecting your
child's gaming

PC

in just

5 minutes.
Keep your child safe from threats and suspicious interactions online. Get alerts and insights that let you know when it is time to take protective actions.
Examples of threats that ProtectMe's 24/7 scanning detects
Flaming
Offensive language or trash talk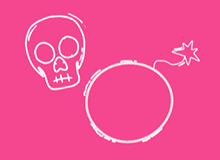 Threatening
Expressing physical voilence towards others and self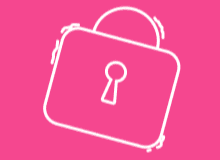 Privacy Violation
Personal information being shared or requested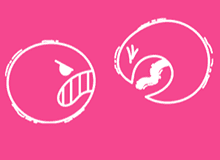 Hate Speech
Abusive language based on prejudice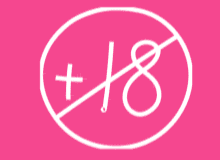 Sexual content
Obscenity, content with sexual undertones
ProtectMe gives you the insights you need
to feel in control of your child's safety.
Weekly Reports:

Each week you will receive a custom report sent directly to your inbox.

Report Status:

Color coded indicators that give you an instant understanding of the severity level of a safety threat.

Threats detected:

A detailed view of specific threat types and recommended approaches for dealing with each.

Threats not detected:

Rest assured knowing precisely what needs your attention and what doesn't.

Best in class data security:

ProtectMe uses the best in class data security practices to uphold your privacy to the highest standards
Read more about

data collected

and our privacy and security commitment
Threat Legend: Learn and understand how to interpret each level of alert
Green

: All good, nothing to see here

Yellow

: Behavior worth noting that you should be aware of such as age-inappropriate trash talking.

Orange

: Concerning threats such as bullying that calls for action needed.

Red

: The most concerning threats such as contact with a pedophile.
Screen time insights:

Get weekly comparative insights of how many hours your child spent playing games each day to help you understand when to enforce boundaries.

Weekly Tips:

Get tips from child psychologists, conversation pointers, and educational resources to help your family stay safe online.
All insights are collected with strict adherence to our best in class data security practices to maintain your privacy.
Read more about data collected and our privacy and security commitment here.
Plan & Pricing
Choose which Kida's monthly
subscription plan is right for your family.
Cancel at any time. No contracts.
Best
Value
Annually
$60/year
$72/year
Get your first month free.
Then, $5/month billed annual.
Monthly
$6/month
Get your first month free.
Then, $6/month billed annual.
Weekly insights into your child's gaming
activity in one detailed report
ProtectMe by Kidas sends weekly
reports to your inbox.
Determine the threat
level of the report using
the color coded
Kidas Threat Legend
Red: Immediate Action Needed – These are threats that need to be dealt with immediately such as contact from a predator, extreme privacy violations or threats to cause harm.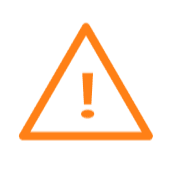 Orange: Action Needed – This report indicates concerning threats such as cyberbullying, privacy violations or extreme flaming.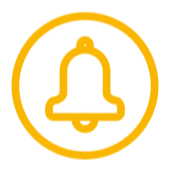 Yellow: Worth Noting – This report indicates threats that you should be aware of. This includes being exposed to flaming, hate speech or sexual content.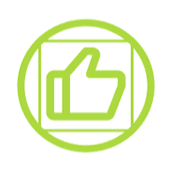 Green: Nothing Concerning – No indication of concerning threats found.
Jack's Weekly Report
Mar 8 – Mar 14

Nothing Concerning
Instantly identify any threats or potentially concerning activity your child has been exposed to
Your child spoke inappropriately toward another gamer.
Get custom recommendations on how to handle detected threats
ProtectMe alerts parents about threats and risky privacy behavior that your child was exposed to
Color coded to determine severity.
Use the links in your report for recommendations on how to handle each threat
Expert written recommendations on how to have effective and supportive conversations with your child regarding concerning threats
Note additional
threats not detected
Each report includes all threats that ProtectMe analyzes data for. Take note of the threats that your child was not exposed to during the reporting period. Rest assured, ProtectMe analyzes for all threats, at all times
Other Threats not detected this week
Dive into screen time analytics
Use the screen time activity report to understand trends in your child's gaming behaviors and total screen time.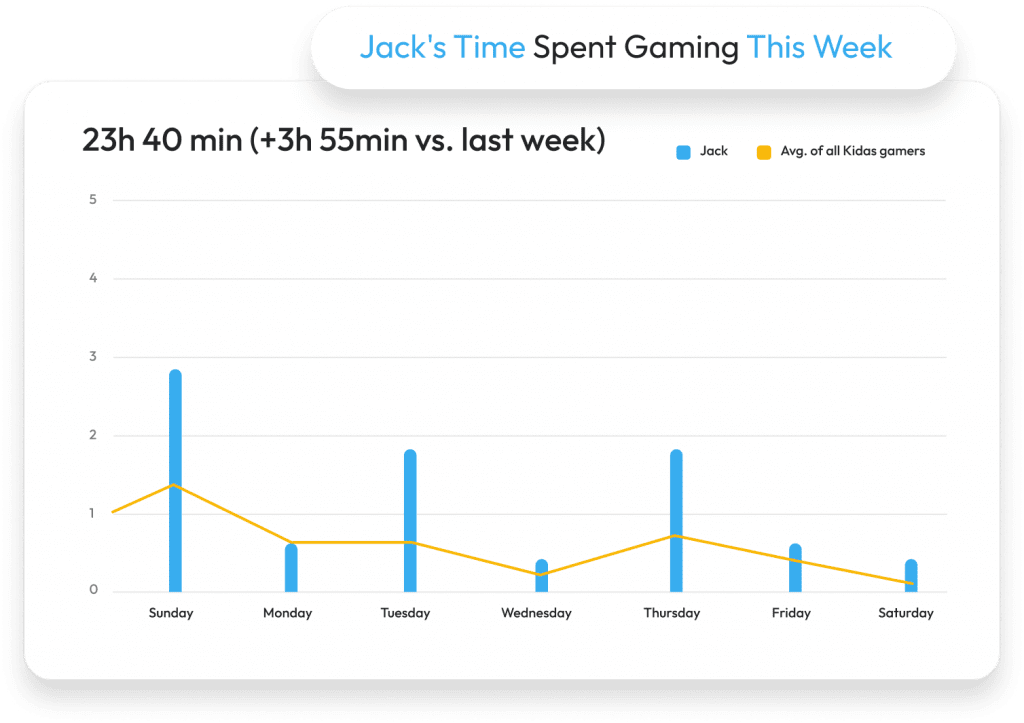 Article of the Week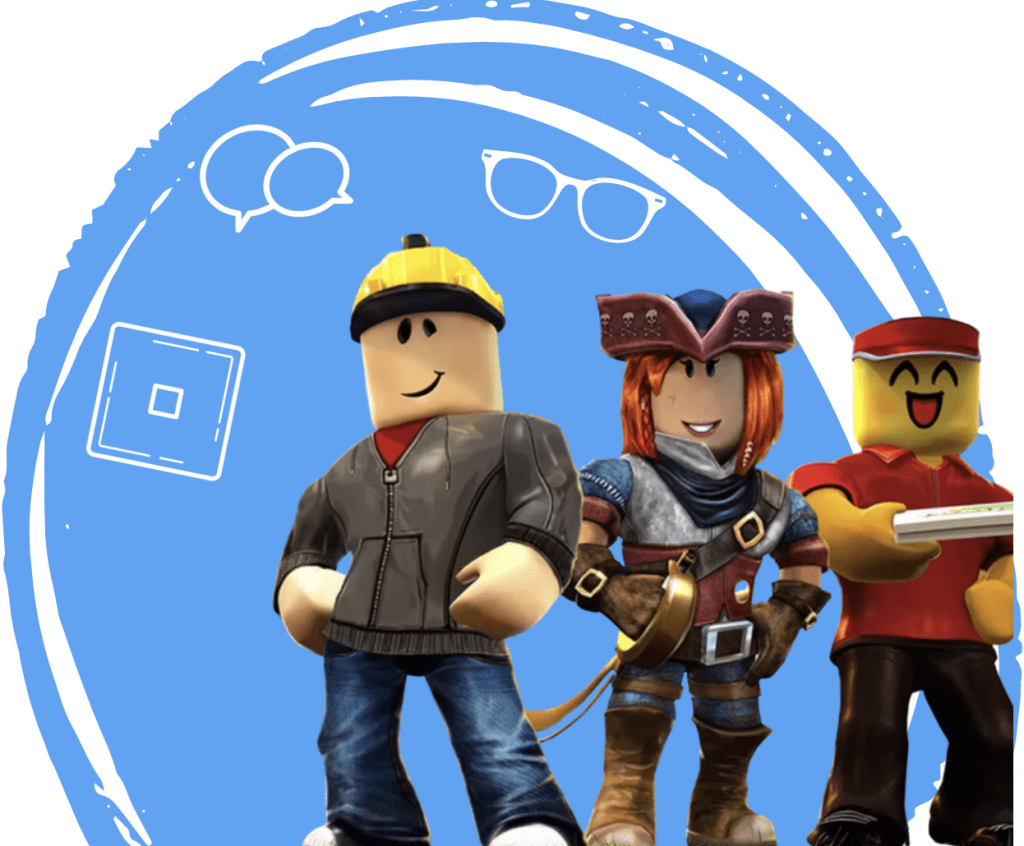 Be empowered
With great tips and connect with like-minded parents join our community of parents raising tweens & teens in a digital age.
ProtectMe is
your Gaming Ally
Each report includes an article to help you better understand your child and their passion for gaming, while also sharing inside tips on the games they love most. These resources will help you understand everything from the gaming lingo they use to the in-game currency they love!