Is your child begging you for an Xbox? Not sure if now is the right time? Here are 6 reasons to get an Xbox.
If a new game system is at the top of your kid's holiday wish list this year, you're not alone. Most kids (and husbands- and wives!) have a gaming system of some sort at the top of their minds this year. With colder weather coming, it gives kids something to do indoors. But with so many gaming systems on the market, how do you know what the best one is for your family?
We own multiple, and my kids use them all fairly interchangeably. We have the Nintendo Switch, the Xbox One, the Wii, and we each have our own iPad or iPhone. Personal devices aside, though, I asked my husband, an avid gamer since his high school days, if he had to consolidate to one gaming system, which one he would go with. Without hesitation, he told me the Xbox. When I asked why, he actually had a slew of reasons.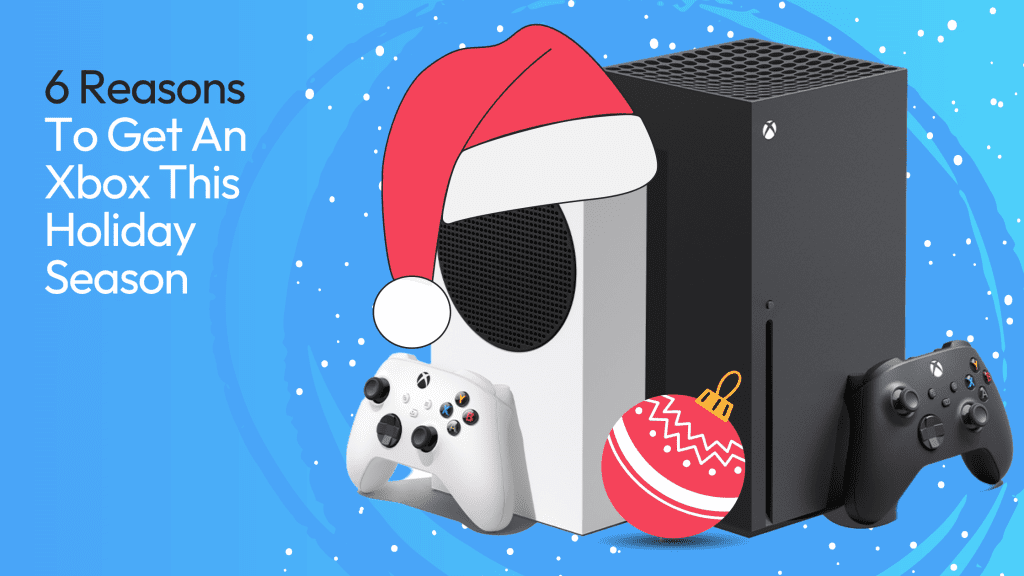 6 Reasons to get a Xbox
You can do more than just game with the Xbox. You can use it to play DVDs (we don't even own a DVD player anymore for this reason) and Blu-ray discs, stream videos from platforms like Netflix, Amazon Prime, Hulu and more, and play media from a USB.
You can play games online with friends, and the catalog of games accessible on the Xbox is constantly growing. From Fortnite and Lego Harry Potter to exclusives like Titanfall, Xbox has games that appeal to all ages as well as games you can't get anywhere else.
You can actually stream live TV with the Xbox, if you have the right add-ons. You can connect the Xbox right to your TV and stream cable, if you have it. If you don't subscribe to cable, you can still watch live TV with an antenna and an adaptor.
Halo. My husband says this in a way that makes it sound like the single most important reason to own an Xbox (and for many, I'm sure this is the biggest reason to own an Xbox). Because Halo. Xbox is the only platform on which to play this legendary first person shooter game.
You can stream Xbox games to your PC. If you're normally a PC gamer, or you don't care for gaming with remote controls, you can plug your Xbox right into your PC and game there.
Xbox game pass. Starting at $9.99 per month, users can access 100s of games with this monthly pass, meaning they will never run out of games to conquer on the Xbox. For $5 more per month, users get increased compatibility, including cloud gaming on smartphones, which is currently in beta testing, according to the Xbox Website.
Which Xbox Console Do You Need?
The newest Xbox, the series X, is currently a hot ticket item. However, if you don't need latest and greatest, older models come at better prices this holiday season. The Xbox One, Xbox S series and the Xbox series X have similar functionality- their differences lie mostly in their technical functions. The Xbox One, for example, won't play Blu-rays or games in 4K. All three models are backwards compatible with Xbox 360 games, but only the Xbox series X allows you to play Microsoft Kinect without an adapter.
If you are thinking about making the plunge, this holiday season is the time. Older models will be offered at special prices. The Xbox Series X will be available online at Target.com, Walmart.com and BestBuy.com for the list price of $499.