Download now
ProtectMe &
Your Ultimate Gaming Companion
Supported only on Windows devices
Incentives Await!
1. Install ProtectMe on your PC
2. Your parents need to validate their identity
3. Receive 500 Buffs in your account*
*48-72 hours after validation
Upgrade to a paid $6 monthly plan
and we'll send you a complimentary $10 Robux card.
It's our way of saying thank you for choosing us!
Elevate Your
Gaming Experience
with Us!
Level up your gaming journey with our software— shield against online threats.
Here's why you'll love it:
We're here 24/7, securing your gaming world from
cyber threats—no more scam worries.
No lag of interruptions! ProtectMe guarantees smooth gameplay,
letting you dominate the virtual battlefield.
Get
Rewarded
for gaming responsibly!
The less toxic, the more you're rewarded
Parent-Approved
Give your parents peace of mind so you can game stress-free
Ready to experience gaming like never before?
Join us and power up your gaming adventures!
Supported only on Windows devices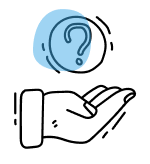 Your Safety Matters.
Game On!
ProtectMe &
Your Ultimate Gaming Companion
We do not support this page
on mobile devices please access it
from a computer screen