It was just another day in your average family home in a small town in the US. The parents were cleaning up the house after a long day while their kids were in their rooms, playing games both on and offline. When the house was clean and it as time to get the kids ready for bed, one of the children, age 10, was sitting in his room upset and panic stricken.
When his parents opened the door, they immediately ran to him to console him and asked what had happened. What they learned from him is something that children all over the US and experiencing, many of which are unsure of how to handle the situation.
Sam was a 10 year old boy who loved everything to do with technology. From Xbox to the Nintendo Switch, Fortnite and Roblox, he made time to play it all. He looked forward to coming home from school to connect with his friends online while he played a game on the couch or in his room. This was his happy place. It was what he did to have fun and it was what made him happy. Until that evening, he never thought that gaming would bring him anything but pleasure.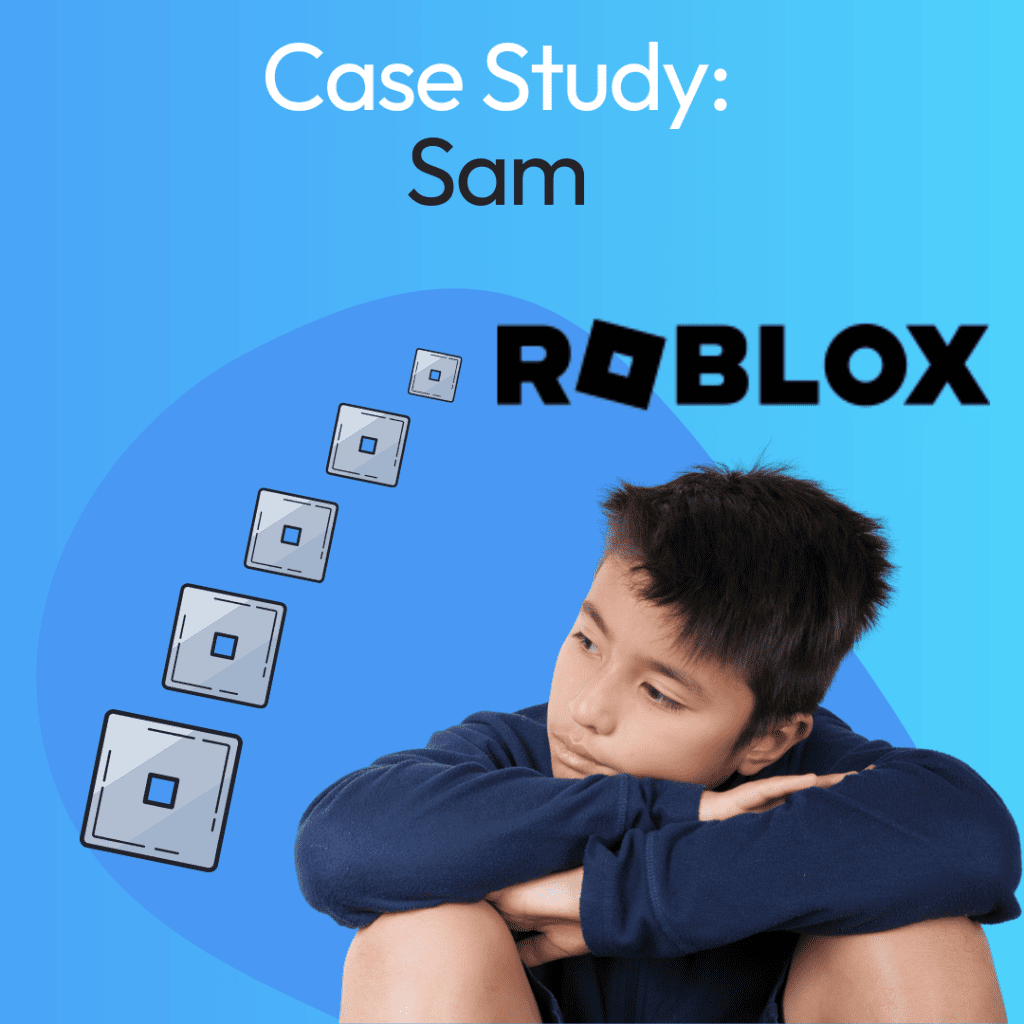 That night as his parents worked to breakthrough the tears and understand what had made him so upset, they learned that Sam's friends from school had teamed up on him and began to cyberbully him. What he thought was a joke at first, quickly turned into extortion. They started with texts saying that Sam had scammed them but he knew that wasn't true, so he responded saying just that. But then, the boys started to threaten Sam while he was playing Roblox demanding that he pay them Robux. Sam was confused and didn't respond, which was when they began threatening him. They said that he better pay them or else they would hack his account and make school miserable for him. These two boys were Sam's friends. He played with them at school and he trusted them, until that night.
Sam's parents thought that Roblox was relatively safe. They trusted their son to make good decisions, as he had always shown that he was trustworthy and responsible. Sam learned the hard way that when people are hidden behind the screens, their behaviour changes and he did not like what he saw.
At first, Sam didn't respond to their threats. He did his best to ignore "You are dead to us if you don't give us Robux" or "we know you are crying to your mommy and we will tell everyone". But when the threats became violent, he became afraid to go to school. "We are going to beat you up in the locker room after gym class if you don't give us Robux now!"
When Sam was threatened the panic set in and the tears started flowing. Together, with his parents they dealt with the boys involved and Sam was no longer allowed to play with those boys. Had Sam not confided in his parents about this, it could have ended differently.
After this experience, Sam's parents knew that while their son confided in them, they needed to do more to protect him online.
Kidas is the only bullying and predator protection software that monitors voice communication while gaming on a PC. Parents simply download the software to their child's PC and then Kidas' advanced technology analyzes all gaming-related communication and alerts parents if cyberbullying or online predators are detected.
Sam understood the severity of what had happened to him and welcomed Kidas' software onto his computer as it allowed him to feel protected while he plays. His parents go over the weekly report and recommendations with him which allows them to talk about what is happening while he games and helps him handle situations appropriately.