Having a teenager is hard! Let's make it a bit easier with our beginner's guide to Discord.
Gamers have been using Discord since its 2015 launch. But what is Discord, and why use that social media platform over Facebook or WhatsApp?
Discord is a social media platform popular with gamers of all ages. Primarily considered a chat app, Discord is a place where friends and strangers can hang on, discussing everything from funny memes to gaming strategy. With Discord, you can join an existing server (sort of like a chat room) that centers on a topic you are interested in, or you can create your own server and invite your friends.
But with so many social media apps available today, why use Discord? I posed this very question to my gamer brothers to try and bring you the best answers!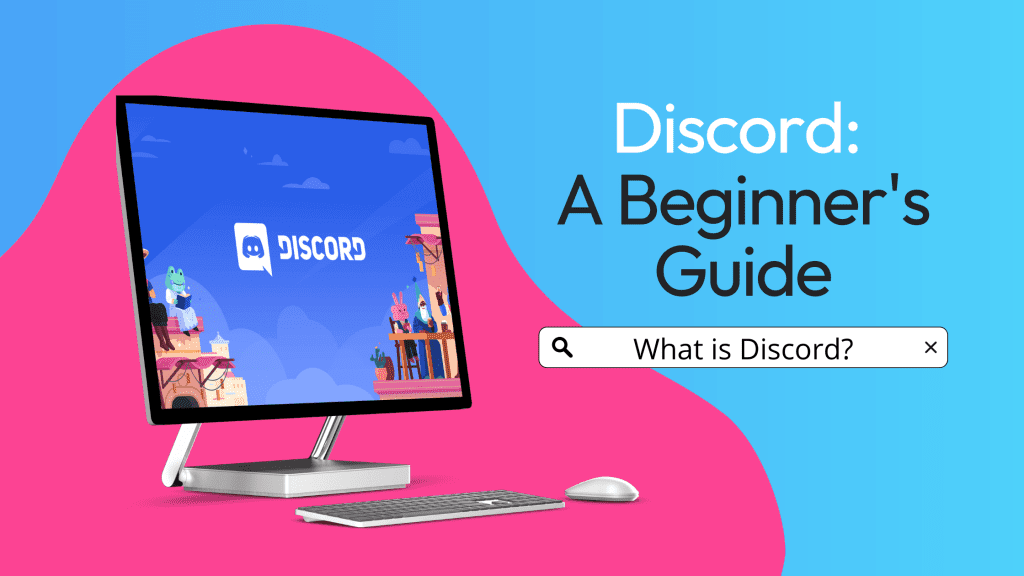 A Beginner's Guide to Discord
What is Discord?
Discord is a free app, available on Apple, Android and your PC, where you can connect with users from all over the world. On the Discord app, you can talk over voice, video and text with friends and strangers alike. Discord has a free version, which is widely available and used by many, as well as a paid version. Unlike other social media platforms, which remain free to users because they run ads to generate revenue, Discord is advertisement free and makes money from its premium services.
Why use Discord?
Discord has an entire section of the website dedicated to parents and educators, and I have heard to teachers using Discord to organize class notes and projects with students. So I had to unearth the why behind Discord because my daughter doesn't have any social media accounts, and I can't see this changing anytime soon. Unless she needs it for class.
With Discord, you don't create a profile the way you for Facebook or Instagram. When you log on, there isn't a feed that uses algorithms to target you and encourage you to spend money. Your username has a random four-digit code attached to it, so you aren't accessible to strangers from the many corners of the internet. Similar to WhatsApp, you can select which friends you invite into your conversations.
But unlike WhatsApp, you can do more than just have text conversations. The reason Discord appeals to gamers is that you can throw on a headset and chat with your gaming team or friends in live time as you try to beat whatever game you are playing. For a minute on this particular bit I got confused with Twitch, thinking that it was a way to interact with gaming friends. But my brother explained that, no, Twitch and Discord are similar but not in this instance. On Twitch, he can go watch random strangers who are streaming gaming content. On Discord, he interacts with people who are playing, and usually he interacts with friends as he games as opposed to strangers.
If you can't find a place where you belong on Discord, you can create your own server and invite your own friends in. You can create a server for a class project you are working on, or with members of your family or for your favorite video game. You can message them in real time through the app, all without the many nuances of Mark Zuckerberg's social networks. Photos and documents can uploaded to a Discord server.
What's more, Discord is more about communities and private conversations than about idly observing others the way Instagram or Facebook might be. On Discord, you generally join a community of like-minded individuals and interact within the community. Whether you join a community of your family members or a community of Fortnite players or a community comprised of classmates, Discord encourages you to interact in pages that are more like online forums.
Is Discord Safe for my Child?
Discord is generally pretty easy to use safely. Adult content is against Discord's rules, so you don't have to worry about your child being exposed to anything inappropriate. Although safety on the internet is never a guarantee, Discord is a bit more private than other social media sites. However, you should remind your children to only accept friend requests and make connections with people that they know. Most Discord chat rooms have moderators that won't allow for inappropriate behavior, but, again, teaching kids how to navigate the internet is key. For more information about kids and Discord, check out this great article from Common Sense Media.
There are currently no parental controls on Discord, but there are ways to restrict direct messages if you are worried about your children's accessibility on Discord. Kidas monitors Discord to keep your kids safe. Sign up today.
Do you or will you allow your children to use Discord?