Twitch is one of the top platforms for gamers to connect. Kids often go on Twitch to watch their favorite gamers play games such as Fortnite, Player's Unknown Battleground, and Call of Duty. Here are the top gamers that your kids are watching on Twitch: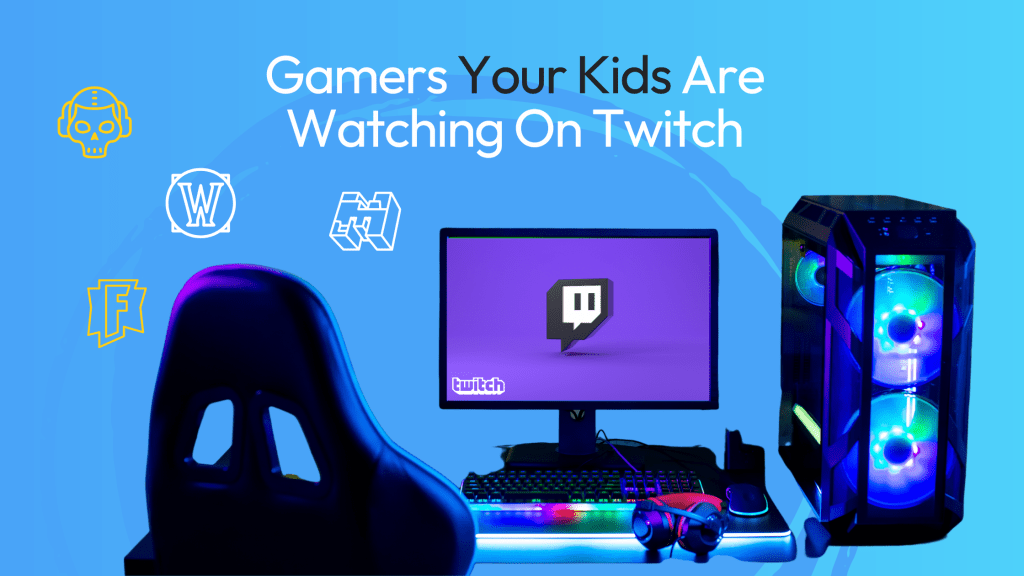 Gamers your kids are watching on Twitch
1.Ninja
Ninja is the Twitch streamer with the highest number of followers of 16.5 million followers. He first rose to popularity for playing Fortnite with celebrities such as Drake and Travis Scott. Ninja is best known for playing games such as Volarant, League of Legends, and Fortnite.
2. xQc
xQc is a popular Twitch streamer who is known for playing Overwatch competitively. He has played with a number of competitive eSports teams including GOATS and Gladiator Legions. Despite the streamer's popularity, xQc has been suspended from a number of games and platforms, including Twitch, for his offensive remarks and his disregard to platform policies.
3. Myth
Myth is a popular streamer on both Youtube and Twitch. Myth has 7 million followers on Twitch and 5 million followers on Youtube. He is a professional Fortnite Battle Royale Player participating in a variety of eSports competitions. Myth has collaborated with several huge brands including Samsung and Chipotle.
4. Tfue
Tfue is a Twitch streamer who plays a variety of popular games including Fortnite, Call of Duty, and Player's Unknown Battleground. He first gained popularity after joining one of the top eSports organization, FaZe. His lawsuit file against the the organization a few years later caused controversy. He was also temporarily banned from Twitch for using racial slurs on the platform.
5. DrLupo
DrLupo began streaming the video game, Destiny, and moved on to other popular games such as Fortnite, Fall Guys, and Among Us as he gained viewers on Twitch and Youtube. in 2018, DrLupo raised over $2 million to donate to the St. Jude Research Hospital. He has also played Among Us with Alexandria Ocasio-Cortez as a way to raise awareness to go vote.
6. Pokimane
Pokimane is most notably known for her League of Legends and Fortnite streams. She is a content creator group called OfflineTV. Pokimane along with DrLupo callaborted with the U.S. Representative Alexandria Ocasio-Cortez in an Among Us stream. She has even collaborated with Fortnite to create her own skin in the game.