Your child wants a Roblox account. Because "all the kids at school play it, Mom!" and "I'm so bored, Mom!" So you've agreed to let your child have an account. But you still want to make sure your child is safe as can be inside the game. Because danger is real, even in the cyber world. Let's break down how to safely set up a Roblox account.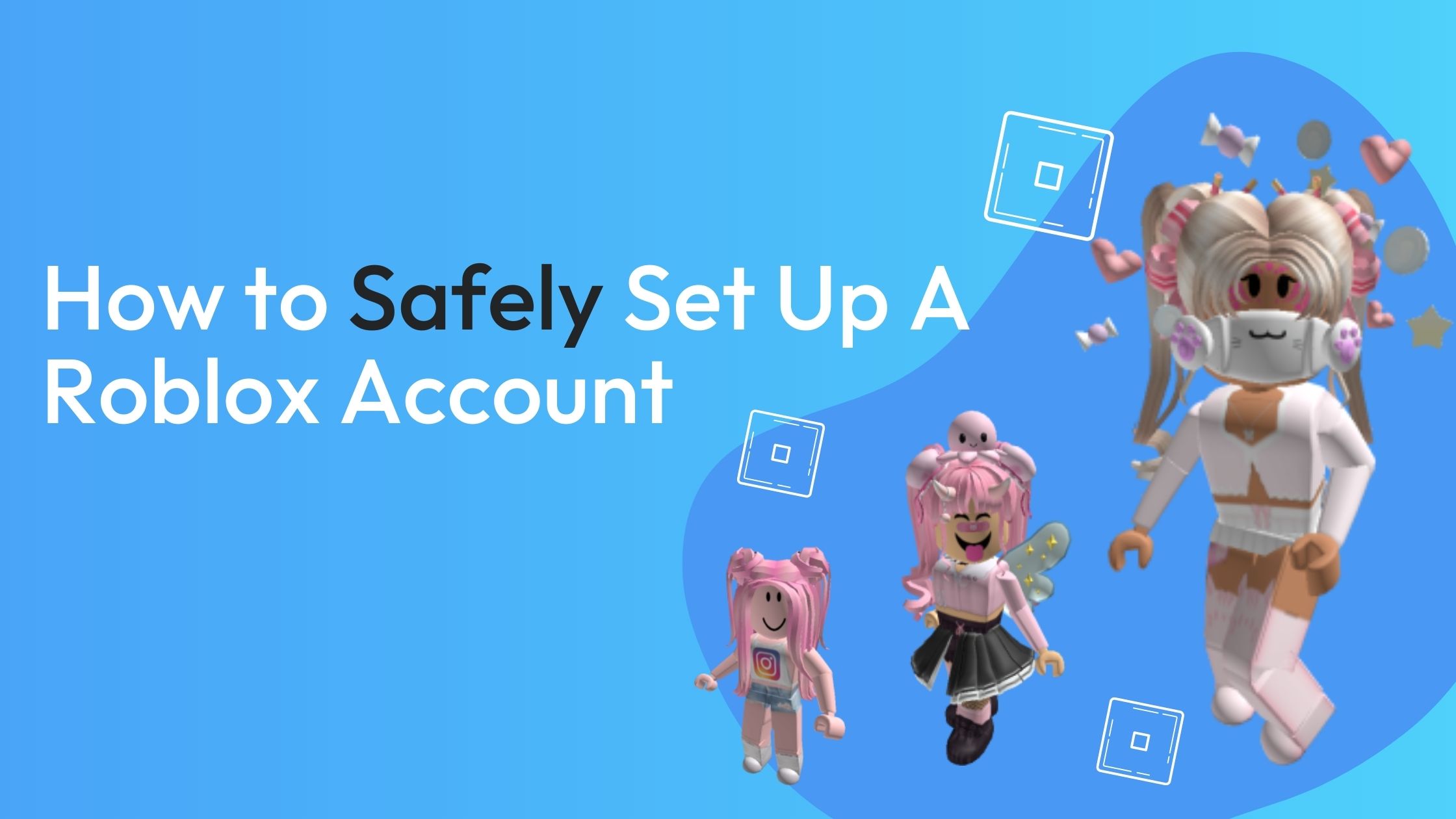 What is Roblox?
Roblox, as far as games go, is a fairly safe choice for younger kids. Roblox itself isn't a game, rather a platform for games created by users that others can play. Anyone can create games on the Roblox platform that are accessible by all players. Roblox is an open world that enables players to create, play and interact in cyberspace. Roblox appeals to kids because they can create and dress their characters, build and create homes, find and care for pets and so much more. Roblox is free to use and is accessible from many platforms, including smartphones, tablets, PCs and more.
What is the right age for kids to play Roblox?
Kids of any age can have a Roblox account. However, if the child using the game is under the age of 13, certain restrictions are automatically put in place. These restrictions include who can message the user as well as what types of games the user can access within the game. As a parent, you are able to set up a PIN that controls the type of content your child can access within the game.
What kind of measures does Roblox take to protect its youngest players?
Roblox has several measures in play that discourage inappropriate behavior on its platform.
Clothing detection: An automatic clothing detection system is set up within the Roblox world so that digital players are always appropriately clothed.
Reporting system: There is a reporting system with the Roblox world that enables users to report inappropriate messages or content within the games.
Chat filters: Roblox has a number of monitors, both digital and human, that scan for inappropriate words and content within chats.
Parental controls: Parental controls within your child's Roblox account allow you to determine who has access to your child within the platform.
How to set up a Roblox account for kids
Ideally, you and your child will sit down together to set up their Roblox account.
When you set up the account, Roblox will ask you to enter your child's birthday. If your child is under the age of 13, certain restrictions will automatically be enabled.
Create an account PIN and do not share it with your child. The PIN prevents changes from being made to the account without first entering the number. This allows you to be the only person who can make edits to your child's accessibility within the platform.
Enable account restrictions. These account restrictions make sure that your child can only access games within the platform that have been curated and approved by Roblox for children under the age of 13. Because Roblox is driven by user-generated content, it can be hard to know what user-generated content is age-appropriate for your child. Enabling account restrictions means your child can't access user-based games that may not be right for their age.
Determine contact settings. Contact settings are who can chat with your child within the platform. You will get to answer these questions:

Who can message me?
Who can chat with me in app?
Who can chat with me in game?

Check out other settings. There are a few other settings you may want to examine before you let your child play within Roblox. You can decide who can join your child in game and who can invite your child to VIP servers as well as who can see your child's in-game inventory.
Once you've set all of these settings to what works for you, your child is ready to play Roblox! My girls have found this game a fun and enjoyable way to interact with friends as well as create a virtual world that is all their own. With the proper settings in place, I have yet to come across any content that I've felt was inappropriate for my young girls, who are 7 and 8.
Happy Gaming!