What is this game everyone is talking about and should I let my child play it? Is animal crossing for kids?
I hate to break it to my kids, but Animal Crossing, the game that all three of them are currently begging to play, is old. Like, came out in 2001 circa when their mom was in college and Britney was the hottest thing on the planet old. Although it was rereleased with a number of updates and add-ons in March of 2020 for Nintendo Switch, Animal Crossing is, in fact, more than 20 years old.
I had to laugh as I typed that last paragraph, though, because just yesterday my oldest bought a skirt at Forever 21 that prompted me to call her Cher. And she didn't get it. Animal Crossing isn't quite Alicia Silverstone-in-Clueless old. But… Well, it seems what's old is new again, friends.
Animal Crossing merchandise is popping up everywhere, so, if you haven't heard of Animal Crossing then you must not be paying attention. Both Carter's and Old Navy have t-shirts available for kids, and my beloved Target has a variety of branded and themed merchandise geared toward kids. Although I trust each of these retailers to not market things to my kids that aren't really made for my kids, I wanted to do some digging for myself and find out if Animal Crossing is truly appropriate for video game-loving kids.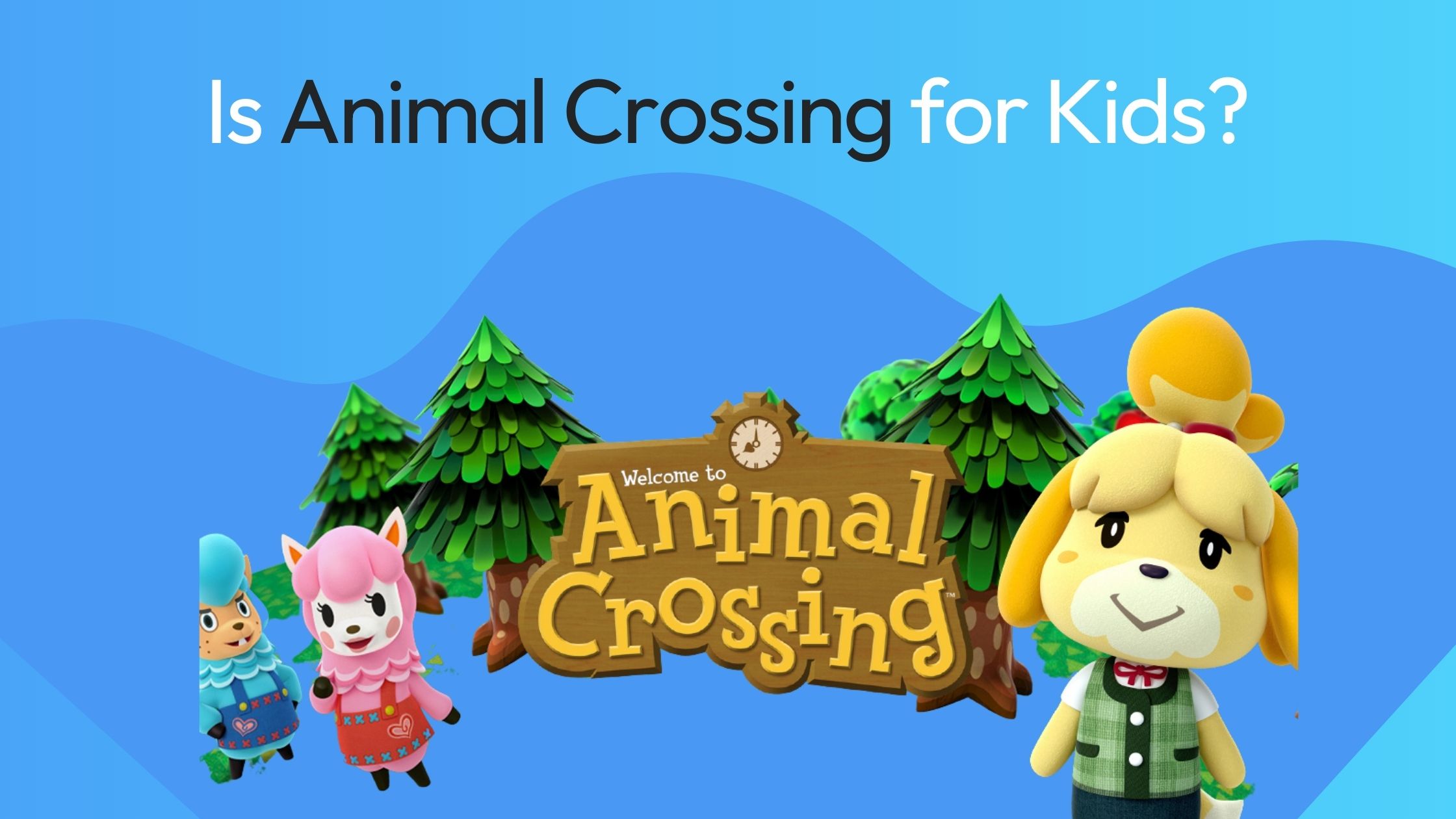 Animal Crossing: what is it?
Animal Crossing is an open-world game in which players live in a village occupied by talking animals. Originally released in 2001, Animal Crossing debuted a new version in 2020 called Animal Crossing: New Horizons, which reignited interest in the video game. Animal Crossing can be played on Nintendo consoles and was developed by Katsuya Eguchi. There are currently five different versions of Animal Crossing available on the market. The most recent edition, Animal Crossing: New Horizons, is actually set on a deserted tropical island.
How do you play Animal Crossing?
Similar to Roblox, the open-world game incredibly popular with kids at present, Animal Crossing is an open-world game with no true defined objective (unlike in, say, the original Mario, where the goal is to rescue Princess Toadstool). In Animal Crossing, you have an avatar that is a human and lives amongst talking animals. You live in a friendly community and engage in a number of tasks, including visiting with the community's residents, bartering things, collecting items and so on. The game uses real time to mark the passing of time virtually.
The game enables the player to customize their avatar as well as the house they live in, arguably one of the favorite pieces of the game for kids. Players can choose from a number of features for both their characters and their houses, which allows the game to feel very personal and designed just for them.
Is Animal Crossing for Kids?
Animal Crossing is a great video game for kids. Not only does it allow them to be creative, it also allows them to be social. Up at eight people can play Animal Crossing at one time, so kids can play with siblings, friends or even you (provided everyone has their own Nintendo Switch membership). As many as four people can play on a single account together, enabling kids to play when they have friends stop over for a visit. It is a great, interactive game for kids to play solo or with others, and Common Sense Media says this game is safe for kids ages seven and up (although many parents insist that it is okay for kids who are five and six-years-old as well). This game costs $59.99 and is available wherever you purchase video games.