Parenting is the hardest job in the world. There is no question about that. Kidas recognizes that while parents wish they could be there, every second of every day, holding their child's hand and protecting them from danger, that isn't possible. Kidas partners with parents to keep kids safe online.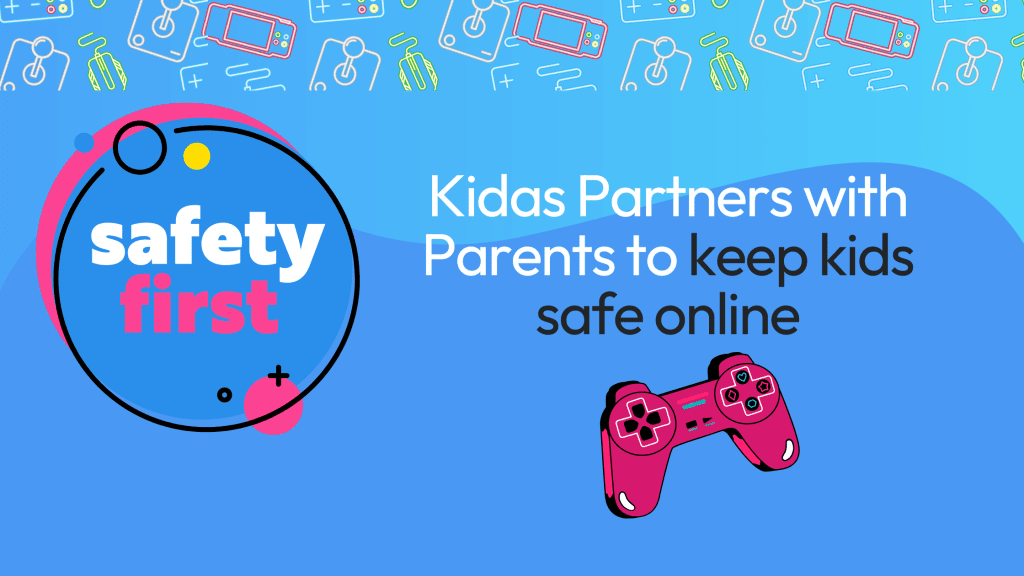 Kidas has created a software that is used in partnership with parents to help keep children safe from online dangers while playing video games.
While Kidas is here to work alongside parents, Kidas can't do it alone. Our research has shown that there are ways parents can get involved to help keep children safe while they are gaming online.
Research has shown that toxic behavior decreases when an adult is present in the room.
Ways to Keep Kids Safe Online
When children are gaming, parents or another adult should make a point of entering the room they are playing in. We suggest enforcing an open door policy while your child plays so that they can remain in earshot.
Parents should pay attention to the game rating. Games are rated by the ESRB. The ESRB ratings are meant to share information about a game or app to provide parents with the resources they need to make an informed decision. The ratings take into consideration 3 things: Rating Categories, Content Descriptors, and Interactive Elements. Pay attention to the ratings and make appropriate decisions about wether or not the game is appropriate for your child to play.
Talk to you children: Frequent conversations with your child about what they do when they play video games is very important. Ask your children questions to engage them in conversation. Ask your child what games they played, who they played with and what types of conversations they had while they played.
Remind you children not to share personal information: Review your children's usernames to ensure that it doesn't include anything personal. Remind them that even when they are speaking with their friends online, they cannot share personal information. Online games and groups are not a safe place to share information. Kidas ensures that subscribers are notified if/when their child shares private or personal information in a public chat.
Encourage your children to play without headsets. When a child is wearing a headset, parents won't be able to hear any cyberbullying or inappropriate language.
Kidas is here for you to offer resources and support. We are a parental control that gives you peace of mind when you can't be there. When Kidas and parents work together, keeping your children safe has never been easier. Let your children know that you are there to support them and that Kidas is by your side to help keep them safe.