What's new in the gaming world on PC, Xbox, Nintendo Switch and more. Here are the hottest new video game releases.
Whether you game on a PC or a console, you probably have your eye on a game or two set to debut in 2022. The new year promises a few big name games that have already garnered a lot of buzz. Some are sequels to existing games ready to engage fans with new quests while others are brand new to the market and hoping to make a big splash.
If you're ready to dive into gaming in 2022 or looking for a new gaming challenge to undertake, look no further than these five games that are already getting a lot of buzz. Five exciting new games to watch for in 2022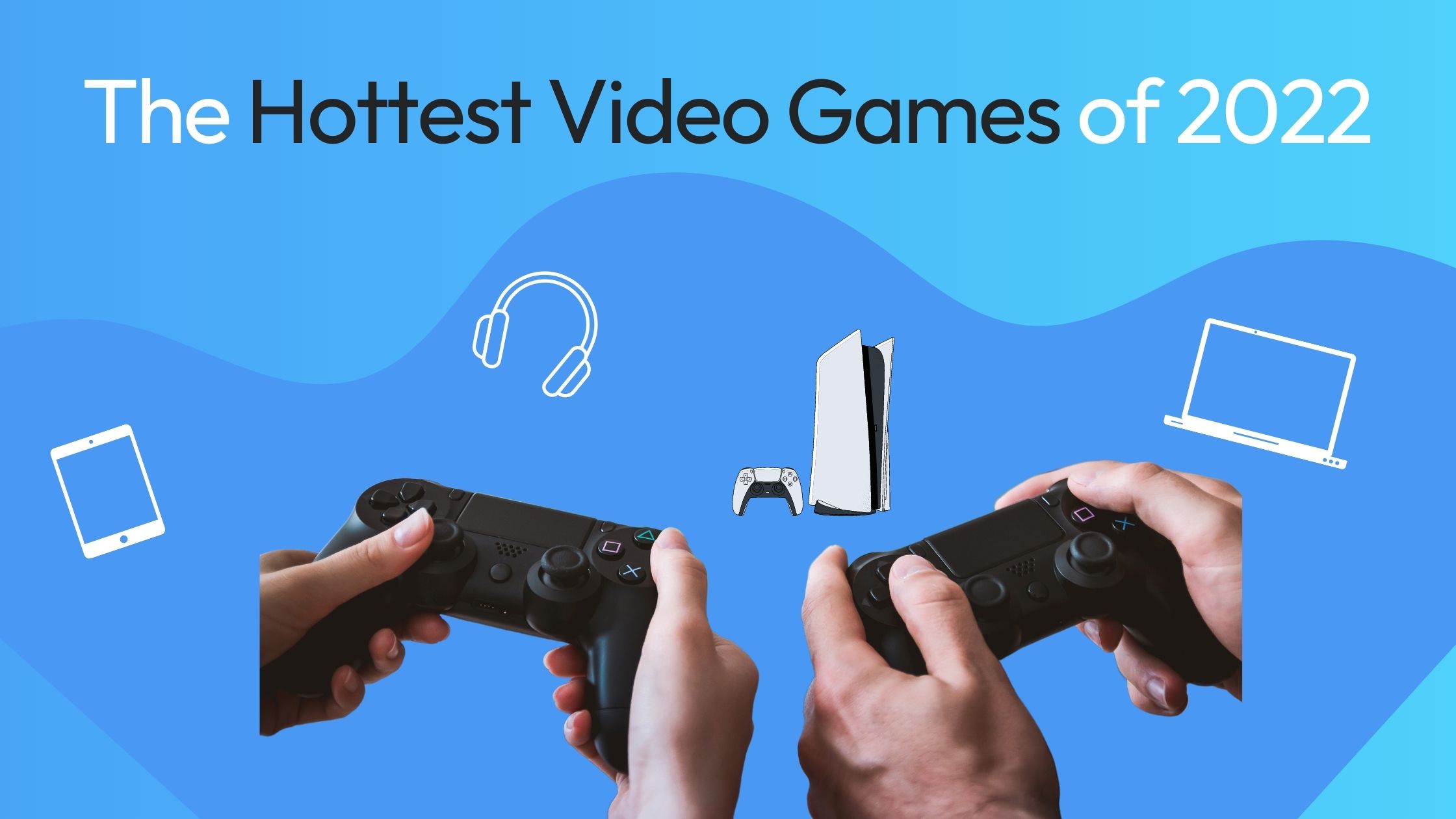 The Hottest new video game releases
Breath of the Wild 2: available on Nintendo Switch
This is the much-anticipated follow up to 2017's Breath of the Wild, a Zelda open-world game that my husband is obsessed with. There is very little information available right now- there isn't even an official name or release date available. But Zelda fans are chomping at the bit to get their hands on this new addition.
Hogwarts Legacy: available on PC, Xbox and PlayStation
This new open-world game for PotterHeads is the talk of the gaming world, even if very little information is currently available. The game will be set before Harry Potter or even Gellert Grindenwald came into the picture, and players will be able to design the characters they will portray on the screen. If you are a fan of the game "Harry Potter and the Sorcerer's Stone" or simply the Harry Potter franchise in general, you won't want to miss this game.
Elden Ring: available on PC, Xbox and PlayStation
My brother is excited about this game, which has already gotten a ton of hype and is being called the game of 2022. It is actually a standalone- it isn't a prequel or sequel to any existing game on the market. This game is a collaboration between the creators of "Dark Souls" and "Game of Thrones" and is an open world game with tons of paths to follow as a player. It is due out in February.
Pokemon Legends: Arceus: available on Nintendo Switch
Pokemon fans are split on whether or not they are excited about this new release, due out at the end of January. This Pokemon edition is an open world game featuring the beloved characters from the franchise. Players will navigate the game by riding Pokemon, exploring the Sinnoh region "a long long time ago" when the region the game takes place in was just vast wilderness.
Destiny 2: The Witch Queen: available on PC, Xbox and PlayStation
Fans of the first-person shooter game Destiny are eagerly awaiting the newest expansion to drop in February 2022. Destiny is a first-person shooter game that also contains elements of role-playing games (RPGs) and massively multiplayer online games (MMOs). Although Destiny 2 is free to play, the expansion pack coming in 2022 will cost money.
What game are you most excited about in 2022?