Every year come exciting new video game releases. Which ones have your kids played?
There's no denying that 2022 saw the release of some pretty big video games. From Pokemon Legends: Arceus to Lego Star Wars: The Skywalker Saga, 2022 saw some big names, both as sequels or prequels to existing games or stand alones that have quickly become favorites amongst gamers. The Pandemic may have halted the release of video games a bit, but, 2023 seems to show that delays in production are behind us (at least for Pandemic-related reasons!) and the video game industry is back at it and better than ever.
If you've got a gamer at home, they are probably talking non-stop about the games 2023 promises to usher in. Whether your gamer plays on the Xbox, PlayStation, Nintendo or another gaming device, they probably have their eyes on a game or two that is slated for release in the new year. Here are some of the most talked-about video games that are slated for release or have been released in 2023.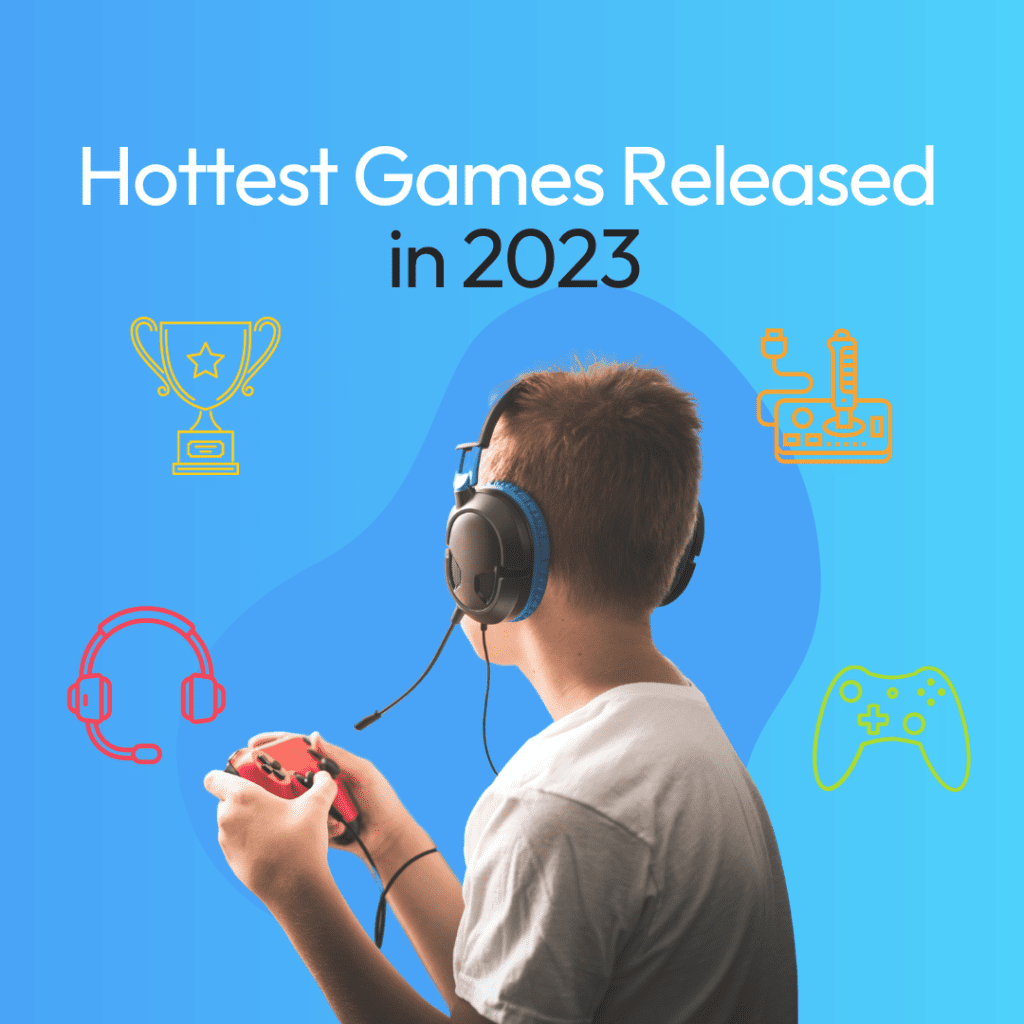 Hot video games expected in 2023
The Legend of Zelda: Tears of the Kingdom (Nintendo Switch)- Set to drop in 2023, this new edition to the Zelda franchise will see Link return to the Kingdom of Hyrule and complete a new set of challenges and puzzles. Insiders say that fans of the recent Breath of the Wild release (2017) can expect to be wowed by this latest chapter.
Hogwarts Legacy (Windows, Nintendo Switch, Xbox, PlayStation and more)- Of all the games on this list, this is the one I am personally most excited about because Harry Potter! I've been a massive fan of the Harry Potter series since the first movie came out in 2001, and it doesn't take much to sell me on anything HP (really anything with the logo is instantly in my cart). This role-playing adventure game will allow Potterheads and Fantastic Beasts fans to return to Hogwarts and experience the magic all over again.
Marvel's Spider Man 2 (PlayStation 5)- Expected in mid-2023, Spider Man 2 is the sequel to 2018's well-received Spider Man game. Few details have been released about the new game, other than confirmation that both Miles Morales and Peter Parker will be featured as Spider Man and Venom will be a big part of the game.
Final Fantasy XVI (PlayStation 5)- The latest version of this long-running franchise will be set in a world inspired by medieval Europe. Players who tackle the game will be tasked with restoring peace to the land after a dark god has wreaked havoc. Final Fantasy XVI is reprted to be a smooth gaming experience slated for a mid-2023 release that is supposed to break all kinds of records.
Resident Evil 4 (Xbox, PlayStation, Windows, Nintendo and more)- Dropping in March is one of the most-anticipated gaming sequels on the market. After being kidnapped by a cult, Leon Kennedy, who is also the main character from Resident Evil 2, must undertake a dangerous mission in hopes of saving the president's daughter.
Alan Wake 2 (PlayStation, Xbox, Windows)- Horror fans around the world, rejoice. Alan Wake 2, the sequel to 2010's psychological thriller game Alan Wake, is supposed to be released in 2023. Touted as a "survival horror game" by its maker, Epic Games, Alan Wake should be thrilling for those who dare to play.
More top releases your kids might ask for in 2023:
Avator: Frontiers of Pandora (this may be pushed back into 2024)
Star Wars Jedi: Survivor
The Wolf Among Us 2
Street Fighter 6
Dead Space
With so many exciting new video games in 2023, it may be hard for your kids to decide which ones to attempt to play first!