The real reasons your kid can't get enough of this open-world game.
My middle daughter will do anything for Robux. We are talking literally almost anything here. The top item on her Christmas list the last two years has been Robux gift cards, and I have a feeling it will top this year's list, too. If I have a particularly un-fun chore I want her to complete, I can all but guarantee it will get done almost immediately if I dangle Robux in front of her.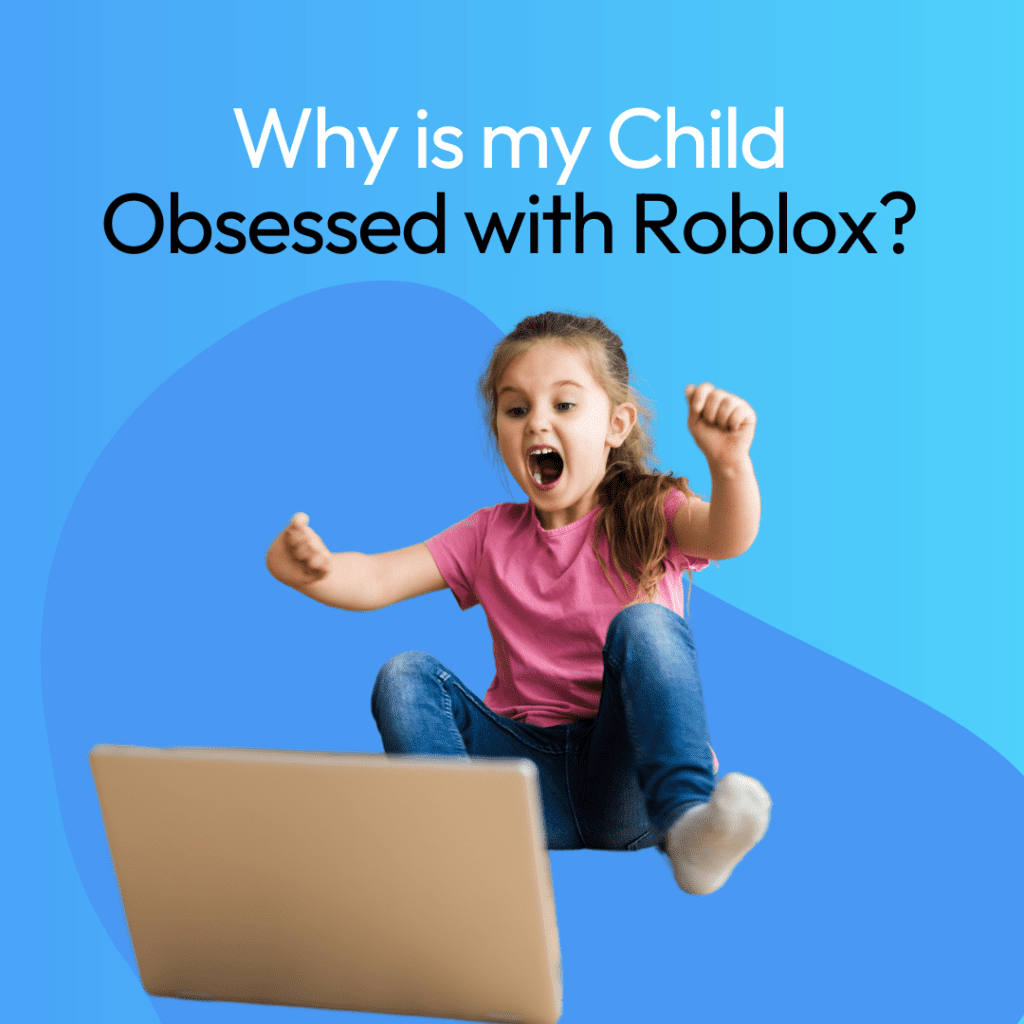 Why is my child obsessed with Roblox?
She's been obsessed with the game since the pandemic began, when she was then in second grade and missing her friends. All of the moms would text and to let one another know that a gaming session was about to take place and we would all get our kids plugged in to engage with one another virtually when it couldn't happen in real life.
Although my other kids played Roblox for a short time, they have since abandoned ship, pursuing other interests outside of this iPad and PC game. My middle daughter though is still obsessed, almost three years later. She loves to build houses and trade pets, play with her friends in the virtual game of Adopt Me and simply spend hours engaging in content inside this open world game.
It really got me wondering… What is it about Roblox that has my child utterly obsessed?
Three reasons your kid can't get enough Roblox
1.It's a social game, so they can connect with friends and other players.
My daughter is happy to spend hours playing Roblox, but I find that it is really only true if she is playing with a friend. She will race to grab her iPad, call a friend on Kids Messenger and then they will each log on to their Roblox accounts and interact with one another, competing in various games and just exploring the game together. There is no limit to the number of friends she can play with, so sometimes I will ask her who she is playing with and she will rattle off a list of 5 or even 10 kids at once. It's a way for her to be social when maybe she can't visit a friend in person. Roblox was definitely her life line during the pandemic, and, even though she can now socialize with her friends at school, at sports and at playdates, she still enjoys engaging with them virtually through their favorite games in Roblox. It seems to strengthen their bond, and there is nothing to hate about that! Gaming also has a variety of social benefits that shouldn't be discounted.
2. It's considered a "sandbox game," which means that they can play for hours without repeating the same task or activity.
I love to play Solitaire, but, I can only take so much. After all, it's literally the same game on repeat. Sometimes I win and sometimes I don't. I can't imagine playing for hours- I'm fairly certain I would go crazy long before then. The beautiful thing about Roblox, though, especially to kids, is that the virtual possibilities in terms of games they can play and activities they can engage in is virtually endless. "Sandbox games," like Roblox, are games that are more open and have no set goal or objective. Players are free to try out different games and activities and find which ones suit them best. The possibilities Roblox provides in terms of games is virtually endless, so it never feels repetitive or boring. Players can log on day after day and have a different experience each time, meaning unlike when I play Solitaire, it's almost impossible to get bored.
3. Honestly, it's just fun for them.
I asked my daughter, now 10, outright why she likes Roblox, and she simply shrugged and said "It's fun. All my friends play and there is always something different to do." Like with most games, it is something to pass the time and engage them. Some of the games do require teamwork and creative thinking, skills that are important in everyday life. And some games just seems silly with arbitrary objectives, but both are important to my growing, developing child.
As long as my daughter respects her daily screentime limits, I don't mind her spending a lot of time (and sometimes money) on Roblox (just beware of common Roblox scams). I find it totally fun for her to play as long as I keep a close watch on who she is talking to and what she is doing on Roblox. There are most certainly hidden dangers on Roblox that parents should be aware of, but the internet itself can be both a wonderful and terrifying thing. And what's that saying about everything in moderation? Teach your kids to enjoy their time online and then go outside and climb a tree and I think they will be just fine.