In an effort to keep my kids busy but still let them enjoy some well-deserved screen time, I've been trying to find opportunities for them to learn while they play.
Enter Coding Camps and Classes– half day or day-long camps or classes where kids learn to write code, build website, program apps, design games and so much more!
I admit, coding is beyond me. I am just now, in my late 30s, learning to build a website using WordPress and to optimize articles for SEO purposes. The idea of being able to build, from scratch, one of the apps, gaming or otherwise, that I love so dearly on my phone, seems as foreign to me as the Russian language. But I realize that getting my girls going on coding now, in elementary school, will set them up for success in college and beyond.
Whether or not you are comfortable sending your kids for in-person instruction, you have options! There are several online coding camps that come highly recommended, as well as in-person centers around the US that can accommodate kids in person from ages 5 and up.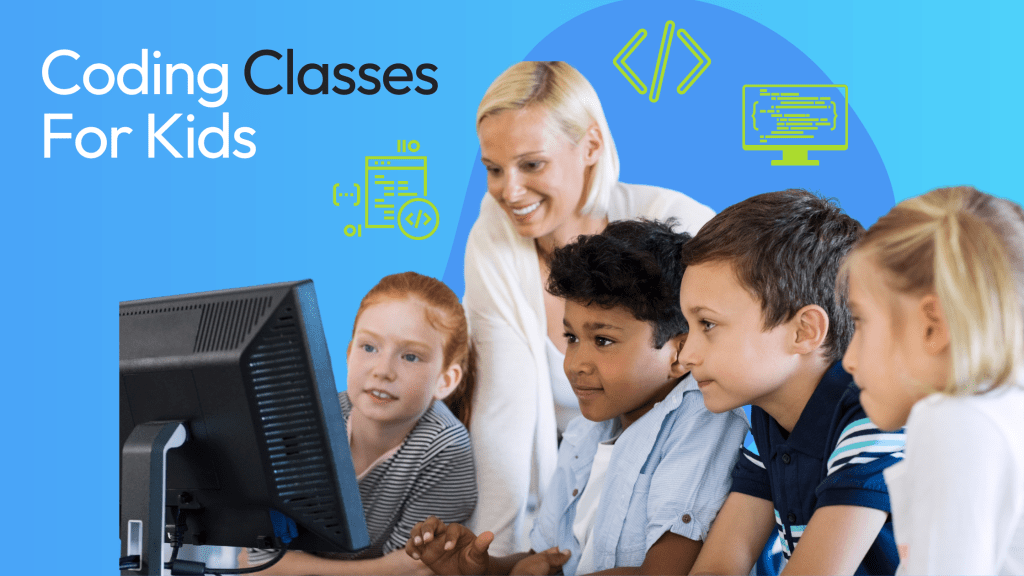 Coding Classes for Kids: In-Person Coding Camps & Classes
iCode School: These camps are designed to teach kids about multiple aspects of the digital world. Learn about robotics, drones, game development and more.
Firefly Coders: Firefly is a Wharton founded, entrepreneurially focused, and top rated code school for children 7-17. With 100% hands-on coding, a 4:1 Student:Teacher ratio, Fortune 500 Engineer designed curriculum, nationally recognized and highly experienced teachers, and 5-star ratings across the board from parents and children, Firefly is dedicated to helping children discover the magic of code.
Code Ninjas: Code Ninjas offers classes and camps for kids as young as five years old, and walks them through all kinds of classes that include coding, STEAM projects and more.
The Coder School: Camp topics include how to build your own website, how to develop an app, an intro to AI and more. There is definitely something for every kiddo who has an interest in tech.
Emagination Camp: These camps are located in several spots in the US and have overnight camp options for kids as young as eight! Overnight camps let kids pick their schedules in terms of what they are learning online, and then they will also get outdoor time to get them off of screens for a bit!
ID Tech: ID Tech offers classes and camps at colleges and universities around the country for kids ages 7-18. While no decisions have been made for Summer 2021 as of this article being written, check the website regularly to see if there will be any in-person offerings this summer!
Coding Classes for Kids: Online Coding Camps and Classes for 2021
Coding with Kids: These online classes provide a progressive curriculum that grows with your child as they advance their coding skills. Learn JAVA, web development and more.
Outschool: Kids as young as age three can learn the basics of coding with these online courses. There are lots of course options with Outschool, from Minecraft classes to Python coding classes and beyond.
Whitehat Jr.: Whitehat Jr. offers live one on one coding classes for kids who really want to dive into the virtual world and expand their skillset. Kids learn things like logic, structure and sequence with these classes.
Code Advantage: Code Advantage offers 35 different courses for kids ages 6-13 who have an interest in learning the basics of computer programming.
Code Wizards HQ: Code Wizards offers accelerated learning courses for kids who want to really hunker down and hone their skills over a short amount of time. Coding camps can be completed in as little as a week with maximum results.
Breakout Mentors: Breakout Mentors feature a project-based curriculum that is personalized for individual students. There don't take a one-size fits all approach, but instead focus on each student.