Teens can be sneaky and they use sneaky apps to hide things on their phone. Let's dive into the sneaky apps tweens and teens use.
I want to trust that my daughter, currently an innocent 11 year old, will always come to me and tell me what is going on with her. I'm not yet uncool enough to be left out of the drama that sometimes unfolds on the school playground, and she currently doesn't have a phone. So, so far, so good.
But I was a preteen and teenager once. And I hid things from my parents, like teens do. It was just… harder, in the 90s, to hide things in plain sight the ways kids can on their phones and ipads these days.
A few days ago, a friend with slightly older kids texted me and said "Have you heard about this Calculator+ app? If I ever find it on my daughter's phone she won't be allowed out of the house until she's 35." I knew I needed to start digging now so that I would be prepared for the sneaky apps my kids might use to hide photos, message, apps and more when we finally buy them phones.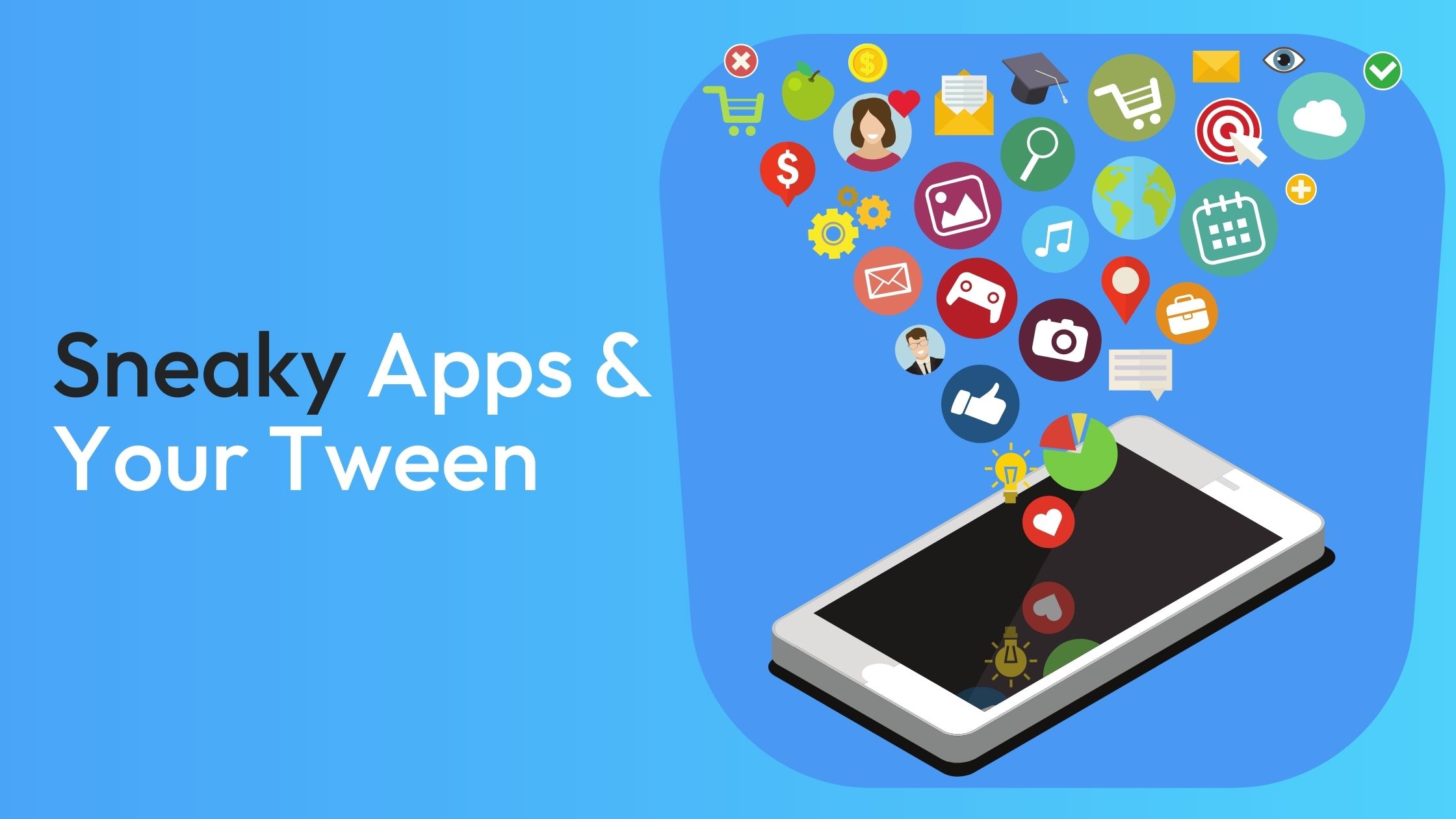 5 Sneaky Apps Tweens Use
The rabbit hole you can go down when searching for apps that hide things- photos, apps, files- from prying eyes is alarming. There are literally dozens, possibly hundreds. There are plenty of tutorials online explaining how to do an extensive search of your child's phone, should the need arise.
My best advice, after reading too many articles detailing sneaky behavior with apps, is to question the obvious on your child's phone. Two calculator apps is one too many. An app you've never heard of or don't remember approving is probably cause for alarm. It's tough, parenting in the tech era, but, armed with the right knowledge, it is possible to keep our kids safe online.
Chat with us and other parents in our Facebook Group.