New year, new games. These are the 10 hottest games of 2021.
Are your kids tired of all the games they have in rotation for the Xbox or Switch? Or, like my husband, are they mega-fans of one particular franchise and anxiously awaiting a new or updated version to hit the shelves? Whether your gamers are looking for something new to play or waiting for a particular release, 2021 has a lot of great games slated for debut. Here are 10 of the most-anticipated games of 2021, with their estimated release dates.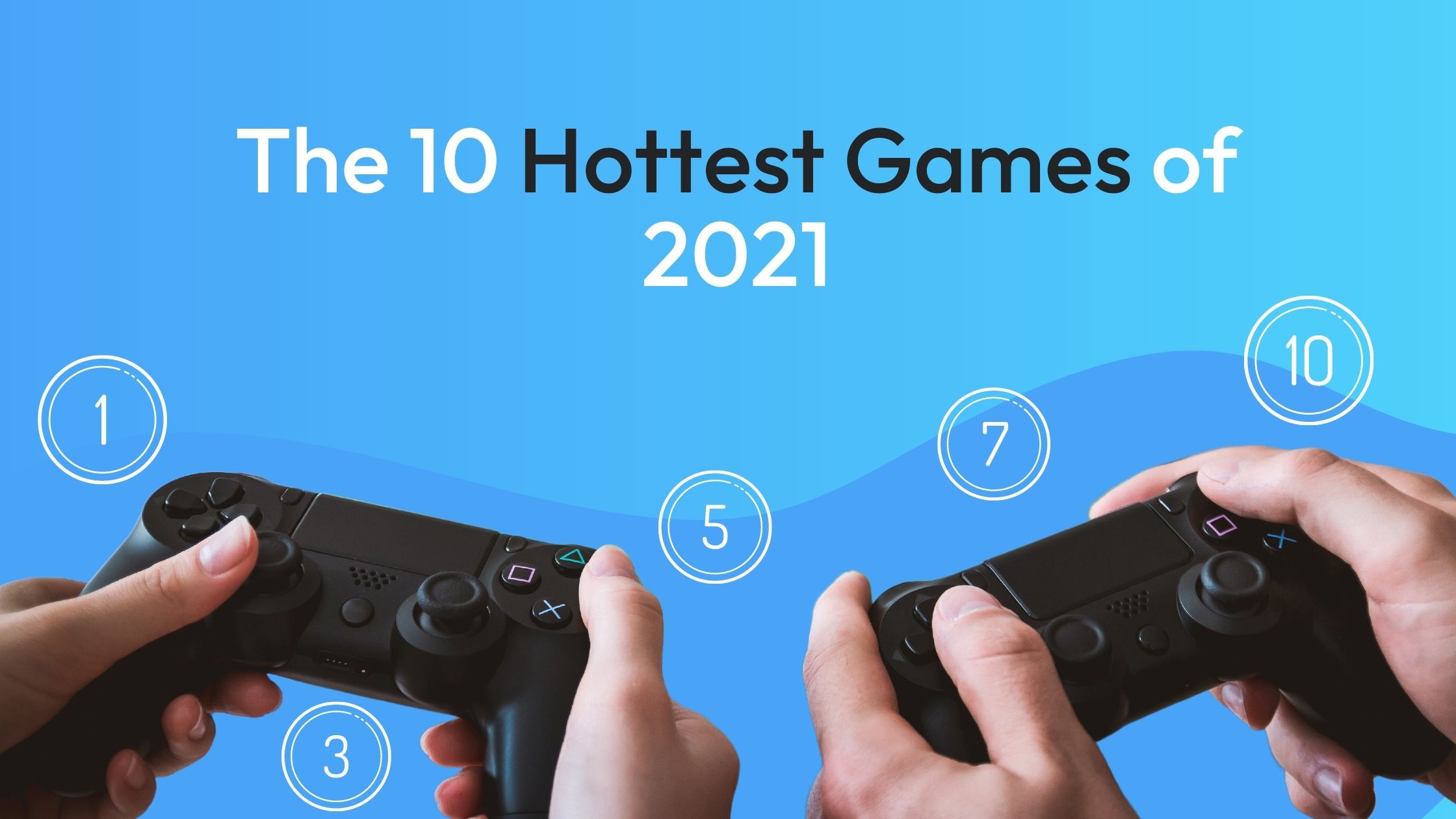 10 Hottest Games of 2021
Halo Infinite (Xbox). My husband is waiting for this game to release the way I wait for my drink to be ready at Starbucks- very impatiently. The latest in this first-person-shooter empire is slated for release in Fall 2021.
Super Mario 3D World & Bowser's Fury (Switch). Who doesn't love playing Mario? I've read several lists that call this the best Mario game in years. Quite honestly, though, I think Mario is simply a character and a game franchise than transcends typical gaming stereotypes. Mario Brothers and all its off-shoots is a game played by all ages and genders, unlike so many games out there. I say this as a woman pushing 40 who has played Mario games since her high school days and is looking forward to this release the way her husband is looking forward to Halo. Slated for release in February.
Zelda: Breath of Wild 2 (Switch). This game has been in the works since 2019, and, although a release date has not been confirmed, many expect the game in 2021. This one tops my husband's list for top games he wants for the Switch. The first game, which debuted in 2017, was a smash hit with players who loved the open world exploration concept.
Lego Star Wars: The Skywalker Saga (Switch, Xbox, Playstation, PC). Although a release date for 2021 has not been set, fans of the franchise are anticipating this game like no other. According to GameRadar.com, players will be able to "freely traverse the Star Wars galaxy."
Hitman 3 (Xbox, Playstation, PC). The first two hitman games are some of the most popular open-world action adventure games available. The latest installment, slated to arrive in January 2021, should offer players more outlandish adventures and outrageous locations.
The Medium (Xbox). This psychological thriller game, coming at the end of January, follows a medium who can travel between the worlds of the dead and the living to solve puzzles.
New Pokemon Snap (Switch). While no release date has been announced for this game, an upgrade to the original, released for the N64 in 1999, this game should be fun for all ages. The new release will come with new worlds to explore and safaris to embark on.
Deathloop (PlayStation, Xbox). This first-person shooter game, which is set to launch in May of 2021, has been described by Tech Advisor as "groundhog day with assassins." My husband has already set a reminder on his phone.
Dying Light 2 (Xbox, Playstation). This zombie apocalypse game is a follow up to the 2015 hit. This game, expected to be released some time in 2021, is an open-world first person game in which the player must escape zombies.
Sports Story (Switch). This game allows you to take a break from the first-person shooter games that have populated this Top 10 list and get up to some shenanigans. You can play various sports, explore dungeons, go fishing and more in this Nintendo game slated for a 2021 release.
Honestly, there are so many more games set to debut in 2021 that I had a hard time with this list! I literally asked 10 different people what two or three games they were most excited about for next year and tried to pull out the games they all listed in common. Which games each individual listed seemed to vary depending on what gaming consoles she owned, what games she preferred and what franchises she was already familiar with. No matter what type of game or console you prepare to play, 2021 should be a great year in the gaming world!