Fortnite might be okay for older kids to play, but is it safe to let my elementary school-aged child play? Before deciding, here's what you need to know about Fortnite.
My husband loves to play Fortnite. He loves a good Battle Royale and can spend hours trying to defeat his opponents and carve out a victory. I 100% don't get the thrill. But he doesn't get why I like to spend hours shoe shopping, so we will agree to disagree here. As a girl dad, my husband has spent most of his time gaming solo, as my girls haven't really gotten into video gaming beyond Roblox (thanks Pandemic!). But recently, our nine year old has expressed an interest in Fortnite because "some of the boys in my class play it, and it sounds fun." After some discussion, my husband assured the game was appropriate for her with a few parental controls activated and showed her how to join in on the fun.
What you need to know about Fortnite
Fortnite: The Basics
Fortnite is an online video game that debuted in 2017 with three distinctive games inside its cyberworld: Battle Royale, Save the World and Creative. You can play Fortnite on a number of gaming systems, including various versions of Xbox, Playstation and Nintendo, as well as on your PC or tablet.
In order to play Fortnite, you must have an Epic Games account. Epic Games is Fortnite's developer. You can sync your account across multiple devices to access your in-game currency and more.
Fortnite is rated T for Teen by the Entertainment Software Rating Board. It is rated T for violence. It is recommended for ages 13 and older. Common Sense Media recommends the game for ages 13 and up as well.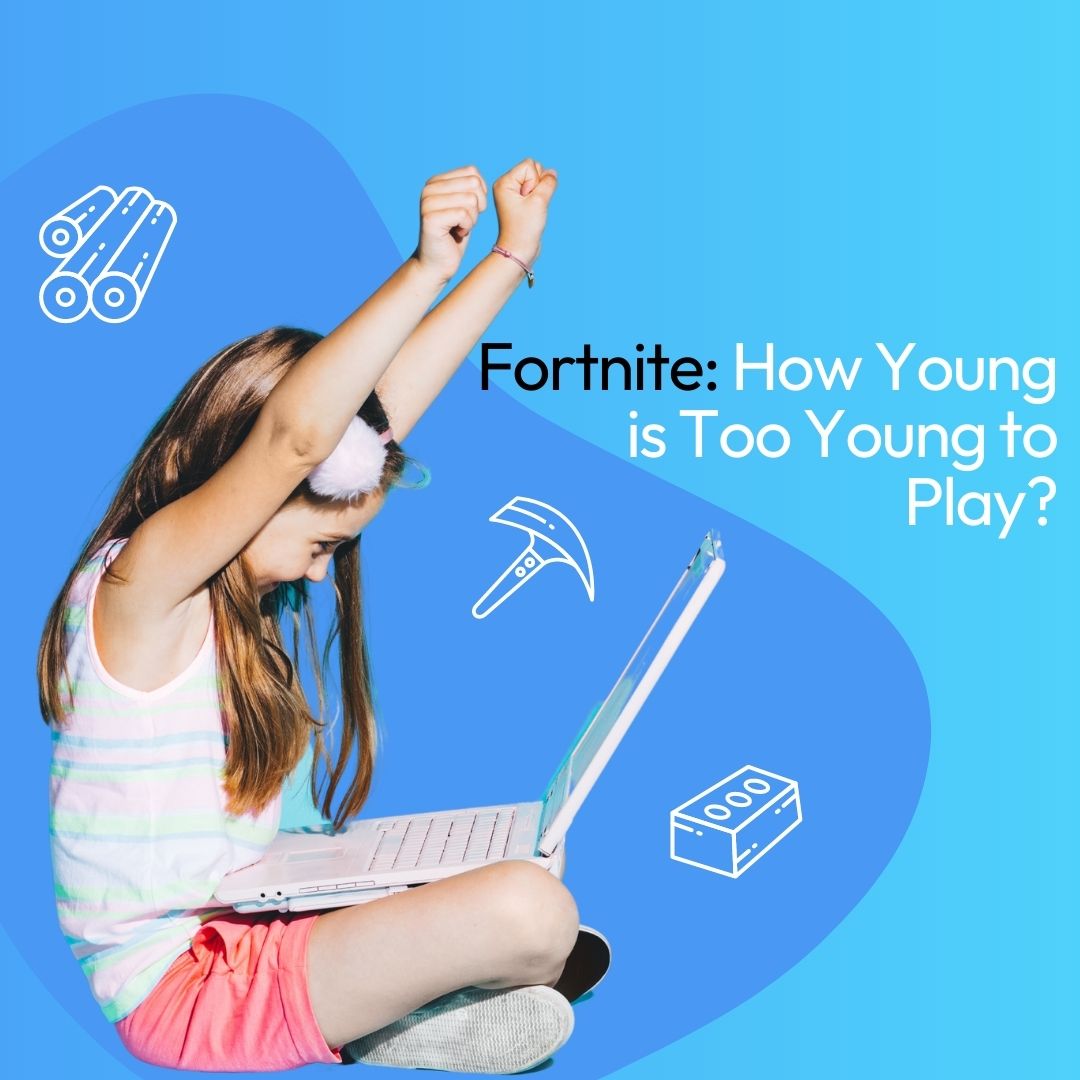 Fortnite: The Good
One of the biggest reasons you child probably wants to play Fortnite is because all of their friends do. Fortnite can encourage teamwork and bonding amongst friends who take the battlefield inside the game together and work to defeat a common enemy. If your kids have headsets with microphones, they can talk to friends near and far as they play virtually together. This can be a great way to unite with friends near and far.
Related article: Fortnite scams to look out for
Fortnite: The Bad
Fortnite is a game built on violence. Although there isn't the blood and guts you might find in other games, your kids are still be exposed to violence inside the video game. Battle Royale is a shooting game, where players work to kill each other off. Although some parents describe the violence as "cartoonish" and my husband swear it "isn't that bad," especially compared to other video games, it is still violence. And the point of the game is still to eliminate other players.
Fortnite: The Ugly
Perhaps the biggest reason you might want to think twice about letting your younger child play Fortnite is the language and bullying they can possibly be exposed to in the chat rooms while you play Fortnite. I've listened to the chat my husband often mutes when he is playing Battle Royale, and it can be pretty… foul, to put it mildly. The good news is, though, that, with the right parental filters, you really can minimize the amount of strangers, and therefore inappropriate language and bullying, your child might be exposed to on Fortnite.
Do not let your child add random friends to their Fortnite group. Friends should be limited to those people your child knows in real life plus family. In settings, change friend requests to auto-decline. This way, your child never has the temptation to add strangers to their Fortnite friends list. The requests simply never come through.
Make sure your child plays any Fortnite game with the "fill" mode off. Having fill mode on means that Fortnite will randomly match your child with opponents rather than wait for a friend to log on to play. When fill mode isn't activated, your child will only be able to play with opponents on their friend list.
Monitor your child's chat settings. You should change your child's chat settings to Party Channel, not Game Channel. On Party Channel, your child can only chat with friends on their friends list. On Game Channel, they may be exposed to strangers.
Fortnite really can be a fun, engaging game for your child to play if you take the proper precautions to monitor their play. Whether or not your child is the right age to play Fortnite is largely a personal decision, and, armed with the right information, it is one that you and your partner can make together.