In today's digital age, online video games have become a prevalent form of entertainment among children. As a concerned parent, you might be wondering is it ok for your child play video games? While online gaming can offer numerous benefits, it's essential to approach the decision with careful consideration. In this article, we'll explore the factors to ponder when determining if online video games are suitable for your child.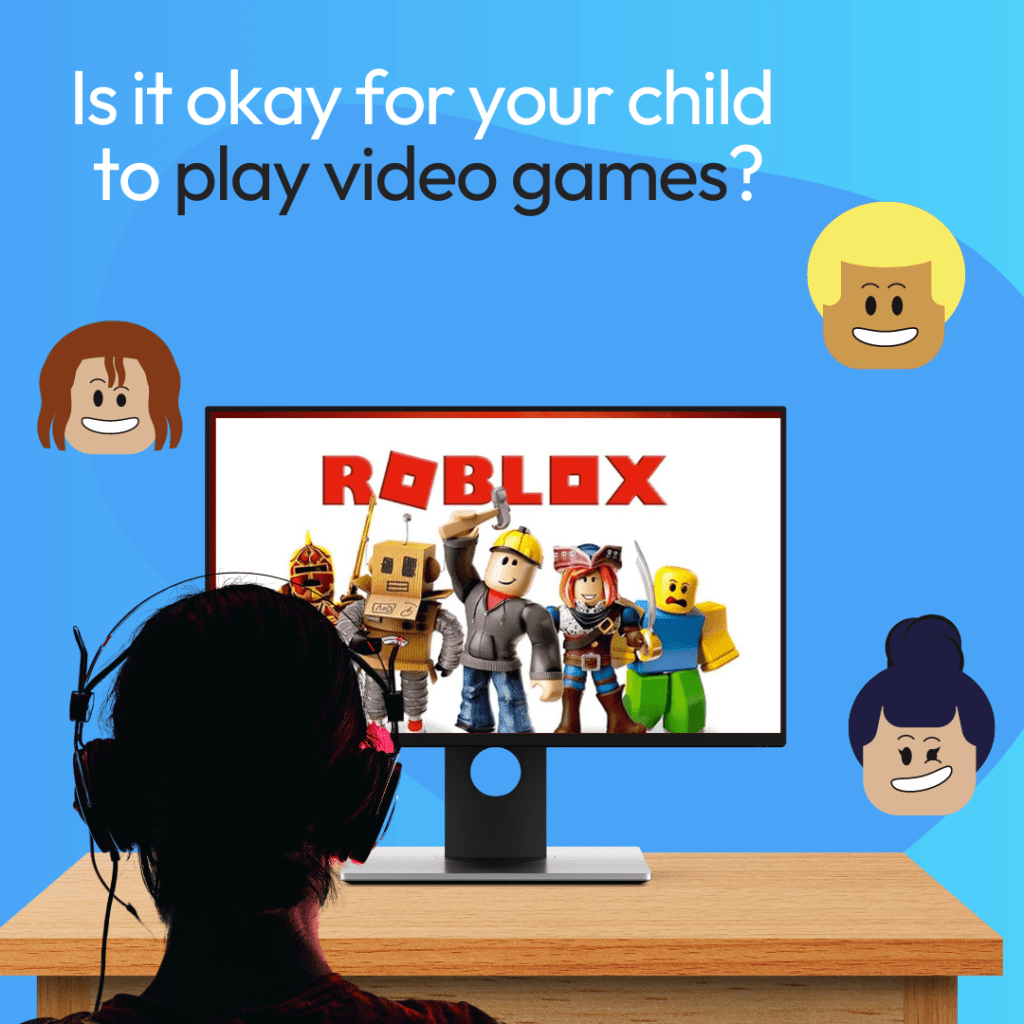 Is it ok for your child to play video games?
As a parent, the decision is your to make, but below we will look at some of the top considerations.
Appropriate Ages and Game Levels
Age-appropriateness is a crucial factor when deciding whether your child should play online video games. Most game publishers provide age ratings that give you a general idea of the content and complexity of the game. Ratings typically range from "Everyone" to "Mature," and they can help you select games that align with your child's maturity level.
For younger children (ages 6-10), opt for games with an "Everyone" or "E for Everyone" rating. These games usually feature colorful graphics, simple gameplay mechanics, and minimal violence or competition. As your child grows older, they might express interest in more complex games. Games rated "Teen" can be suitable for ages 13 and up, as they may involve mild violence, suggestive themes, or crude humor.
Monitoring and Safety Concerns
When allowing your child to play online video games, it's vital to maintain an open line of communication and establish guidelines for safe gaming:
Benefits of Online Gaming
Online video games can offer several benefits for your child's development:
Social Skills: Multiplayer games encourage teamwork, communication, and cooperation with other players, both friends and strangers.
Problem-Solving: Many games require strategic thinking, problem-solving, and critical decision-making, enhancing cognitive skills.
Creativity: Some games allow players to build, create, and customize their virtual worlds, fostering creativity and imagination.
Hand-Eye Coordination: Action and adventure games can improve hand-eye coordination and reflexes.
Learning Opportunities: Educational games and simulation games can teach valuable skills, from time management to historical knowledge.
Other Considerations
Content: Beyond age ratings, research the game's content online. Reviews and gameplay videos can provide insights into the game's themes, violence level, and overall suitability.
Community: Understand the gaming community associated with the game. Some games have friendlier and more positive communities, while others might have a more competitive or toxic atmosphere.
Balance: Encourage a balanced lifestyle. Ensure that your child's gaming activities don't hinder their physical health, social interactions, academic performance, or other hobbies.
Family Time: Consider playing games together as a family. It can be a bonding experience and help you understand the games your child enjoys.
Final Thoughts
Deciding whether your child should play online video games involves considering their age, maturity level, the game's content, and your own values as a parent. Open communication, responsible monitoring, and age-appropriate game choices are key to ensuring that your child's online gaming experiences are safe, enjoyable, and beneficial for their overall growth. By engaging in thoughtful conversations and staying involved in their gaming activities, you can strike a healthy balance between digital entertainment and other aspects of their life.